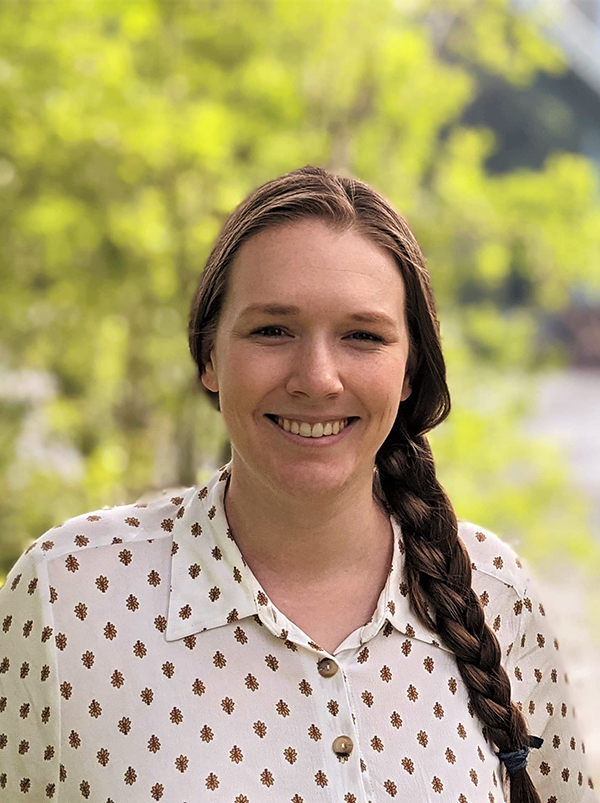 Alana R. Inlow
Teaching Assistant Professor
303-871-2048 (Office)
Sturm Hall, 2000 East Asbury Avenue Denver, CO 80208
What I do
I teach general sociology courses (USL and Social Problems) and more specialized criminology courses including Criminology from a Radical Perspective, Environmental Justice, Juvenile Delinquency, and Space, Crime, & Criminal Justice. I also co-lead the department's internship program with Dr. Amie Levesque.
Professional Biography
I earned my PhD from Washington State University in 2021 and joined the Sociology and Criminology department here at DU the same year. My dissertation focused on socio-spatial aspects of street crime including homicide and land use, graffiti as an act of resistance, and the relationship between street crime, the built environment, and socioeconomic neighborhood characteristics. My secondary research areas include green criminology, asset-based/anti-deficit pedagogy and accessible curriculum. While research is important, my greatest passion is teaching. I teach general sociology courses and specialized courses in criminology as well as mentor and advise students on a myriad of projects and career opportunities.
Public Sociology is another important part of my life and work. I have worked with and for several non-profits and community-based organizations in the past including tenant's rights groups, labor unions, eco-socialist groups, healthcare initiatives, LGBTQ community resources, and other general social services.
Degree(s)
BA, Sociology, University of Portland
MA, Sociology, Washington State University
Ph.D., Sociology, Washington State University, 2021
Professional Affiliations
Pacific Sociological Association
American Sociological Association
Alpha Kappa Delta
Featured Publications
(2022)
.
Navigating Challenges and Teaching Through Lived Experiences as Graduate Student Instructors.

Teaching & Learning Inquiry
.
.
(2020)
.
The Criminalization of Environmental Harm: A Study of the Most Serious Environmental Offenses Prosec.

Environmental Sociology
,

6

(3)

,

307-321
.
.
(2020)
.
Does land use matter? Understanding homicide counts beyond the effects of social disorganization.

Homicide Studies
,

24

,

311-332
.
.