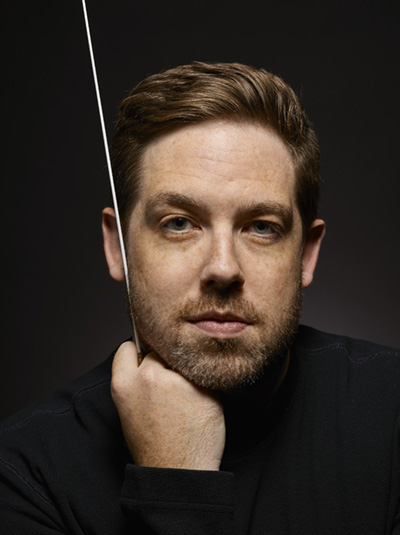 Brett Mitchell
Adjunct Faculty
What I do
I am the Interim Director of Orchestras and Professor of Conducting (sabbatical replacement) at the Lamont School of Music in Fall 2022 and Spring 2023.
Professional Biography
Hailed for presenting engaging, in-depth explorations of thoughtfully curated programs, Brett Mitchell currently serves as Artistic Director & Conductor of Oregon's Sunriver Music Festival. He previously served as Music Director of the Colorado Symphony (2017-21), Associate Conductor of The Cleveland Orchestra (2013-17), and Assistant Conductor of the Houston Symphony (2007-11) and Orchestre National de France (2006-09). Mr. Mitchell is also in consistent demand as a guest conductor at home and abroad. During the 2022-23 season, he will make his debuts with the Edmonton Symphony Orchestra and Tulsa Symphony, and will reunite for performances with The Cleveland Orchestra, Houston Symphony, and the newly formed San Antonio Philharmonic. Recent engagements have included appearances with the principal orchestras of Cleveland, Dallas, Detroit, Fort Worth, Houston, Indianapolis, Milwaukee, Minnesota, National, North Carolina, Oregon, Rochester, Saint Paul, San Antonio, San Francisco, and Vancouver; the Los Angeles Philharmonic at the Hollywood Bowl; and a two-week tour with the New Zealand Symphony Orchestra. Born in Seattle in 1979, Mr. Mitchell holds degrees in conducting from the University of Texas at Austin and composition from Western Washington University. His two principal professional mentors were Kurt Masur and Lorin Maazel.
Degree(s)
DMA, Orchestral Conducting, The University of Texas at Austin, 2005
MM, Orchestral Conducting, The University of Texas at Austin, 2003
BM, Composition, Western Washington University, 2001
Professional Affiliations
League of American Orchestras