DU Commits to Equitable Classroom Culture With New Faculty Institute for Inclusive Teaching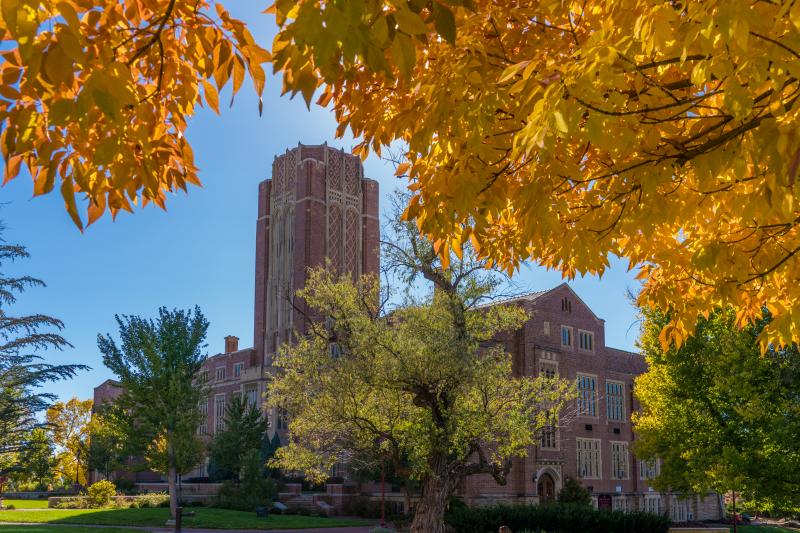 The University of Denver announced new further commitments to advancing equity in all classrooms, in every discipline, across campus. The new Faculty Institute for Inclusive Teaching (FIIT) and related initiatives will ensure that every DU faculty member—whether building on years of inclusive teaching awareness, or just beginning to incorporate inclusive teaching into their curricula—will gain new tools and skills to make learning more accessible to the university's diverse student population.
The program is one of the first of its kind in higher education because it is so comprehensive and requires faculty to participate in a self-paced series of learning content modules and other activities. A new web portal leads to resources, teaching tools, and suggested practices, and explains in clear terms why it is critical that classroom culture be inclusive. The program has been developed in-house by DU's Office of Teaching and Learning. The creation of this signature, asynchronous program was led by Valentina Iturbe-LaGrave, who has served since 2016 as director for inclusive teaching practices at the University, in collaboration with Myntha Anthym, a post-doctoral fellow with DU's Interdisciplinary Research Institute for the Study of (in)Equality (IRISE), and Cultures of Dignity, a national organization that works with communities to shift the way we think about young people's physical and emotional wellbeing.
"By committing to more inclusive classrooms, we can cultivate better learning outcomes that help students thrive," says Chancellor Haefner. "It is vital every student, no matter their background, feels welcome at DU. In addition to this moral imperative, diversity in our classrooms creates dynamic, engaging learning experiences. Moreover, modeling inclusive practices as part of our students' educational journey will impart critical skills to help them shape and create inclusive communities and workplaces after their time at DU."
While DU has been exploring and investing in inclusive teaching practices, also known as inclusive pedagogy, for a number of years, the new FIIT and its related requirements make the values more concrete and adds even greater measurable outcomes. The initiative has been a collaborative initiative led by the Office of the Chancellor, the Office of the Provost, the faculty senate, DU's Office of Diversity, Equity and Inclusion, and Office of Teaching & Learning. It was inspired, in part, by a shared commitment to better support students from all backgrounds and to ensure that they will receive a world-class education and find a deep sense of belonging at DU.
"Inclusive teaching is a student-centered approach to teaching that engages the wealth of intersecting social identities and positionalities that all students bring to the classroom," said Iturbe-LaGrave. "It must not be an afterthought, rather, it should permeate every aspect of curriculum and course design, classroom management, and assessment of teaching and learning."
The aim of inclusive teaching is for all students to have full access to learning, and to ensure a classroom climate in which all feel welcome and included. This can happen at every stage of teaching, from the language used in a syllabus and the construction of course content, to the ways difficult moments in discussion are handled, how feedback is given, and how students are assessed. Ultimately, the aim is to foster a collegial environment that enables all students to share their ideas and thoughts, master the material, and succeed.