Explore the Breadth of Human Experience
Here at DU, history majors and minors examine civilizations across time and space. Through courses, community-engaged learning opportunities, study abroad, internships and research projects, students examine how historical forces construct our world—and how the past continues to shape the future.
Studying history prepares you for careers in areas as diverse as law, government, journalism, public relations, medicine, publishing, technology, business and more. We help you develop skills in critical thinking, observational and interpretive methods, problem-solving, data collection, organization and analysis. Small class sizes and a focus on undergraduate students mean that you will work closely with our faculty, who are active scholars and thought leaders in their fields.
"In the history department at DU, you will be surrounded and inspired by brilliant professors that will push you to ask the important and difficult questions about our world and your role in it."

Aristotle Johns History Major, 2018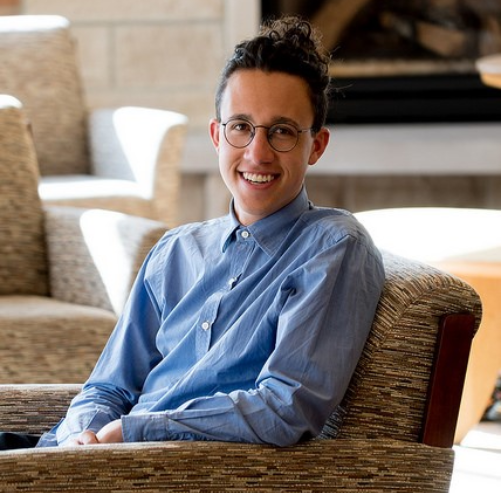 "Working through the senior capstone project has been the most rigorous but ultimately the most rewarding experience of my educational career. I have had the unique opportunity to wrestle with one topic for over a year and to watch my project change (for the better) on a near-daily basis."

Chaye Gutierrez History Major, 2018
"The history department faculty care deeply about their students achieving intellectually and professionally. Individualized guidance and advising provided by the history faculty gave me the tools to set my own course and build a personalized and enriching academic curriculum. Most importantly, the faculty helped me leverage my academic achievements to access diverse career opportunities."

Hayden Johnson History Major, 2015
History Major
Majors engage with many historical fields—from cultural, political and environmental history to histories of food, medicine and more. The BA in history culminates in a capstone project, empowering you to take a deep dive into a research topic that you are passionate about. Many of our students choose to pair history with a second major, such as international studies, socio-legal studies or literature.
Learn More
History Minor
The minor in history complements numerous majors, including political science, international studies, journalism, sociology and many others. Studying history allows you to gain new perspectives of the world across time and place.
Learn More
Research Opportunities
Through faculty mentorship, community-engaged learning courses, capstone projects and conference presentations, the Department of History at DU offers unique opportunities to develop professional research experience that you can apply across various careers.
Research Opportunities
Why History?
Everything has a history. Studying history at DU means connecting past, present and future to broaden your understanding of human experience. Our active faculty mentors bring their diverse interests into the classroom, tying historical study to current research in today's global world. One-of-a-kind departmental offerings, like the Veterans Legacy Program, connect faculty and community resources to students' own interests, providing opportunities to apply historical study to the public good.
Learn More
Follow Us on Social Media
Department of History
DU Veterans Legacy Project
Center for Art Collection Ethics