Examine Race and Ethnicity Across Perspectives and Disciplines
The critical race and ethnic studies minor explores race and ethnicity within many social, political and historical contexts. Pairing this in-depth knowledge with nearly any major can better prepare you for careers in science, technology, business, law, government, public policy, nonprofits, the arts and more.
The Value of Critical Race and Ethnic Studies
Examine race and ethnicity as active processes in the distribution of power, construction of identity and shaping of community

Discover how race and ethnicity intersect with other identities, such as gender, sexuality, class, religion, national origin and citizenship

Explore the lived experiences and contributions of racially minoritized populations in the United States and around the world, through historical and contemporary perspectives

Develop the cultural competency needed to flourish in diverse, collaborative environments

Think critically across disciplines and investigate what equity and inclusivity mean in today's global society

Practice critical methodologies through service-learning, internship and study abroad courses that help you become a more ethically engaged citizen

Understand race and ethnicity from many perspectives by taking classes in Anthropology; Art and Art History; Communication Studies; Economics; Emergent Digital Practices; English and Literary Arts; Gender and Women's Studies; History; International Studies; Languages, Literatures and Cultures; Media, Film and Journalism Studies; Music; Philosophy; Political Science; Psychology; Religious Studies; Sociology and Criminology; and Spanish Language, Literary & Cultural Studies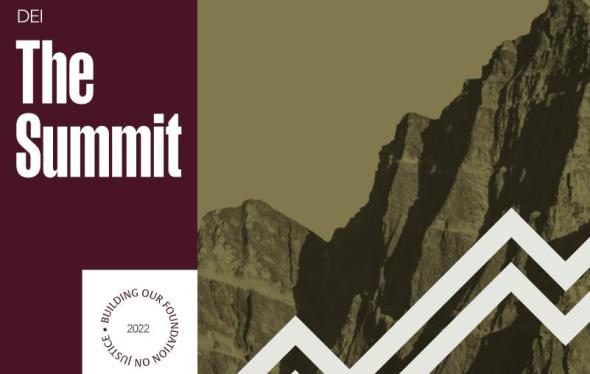 April 12–14, 2022
The Summit 2022
Building our Foundation on Justice
This April, DU is proud to host the 21st annual summit focused on diversity, equity and inclusion, where we aim to collectively build our foundation on justice, taking time to celebrate victories of the past alongside learning from missteps that each play roles in our current circumstances. By engaging a justice lens on our history along with our current systems, structures and power dynamics, we will best position ourselves as the DU community to make a better world moving forward. 
This summit is a chance for introspection, reflection and ultimately discernment as we move forward together as a diverse and inclusive academic community. Please join us for these grounding roundtable conversations and interactive lectures with honored speakers as we work to collectively envision the bright and just future of DU.
ECON 2450: Race and the Economy
This course examines economic life through a racial lens by exploring historical and contemporary experiences such as housing, employment and wealth. A racial perspective challenges us to see economic theory, markets, work and policy in new ways and highlights the necessity and the challenge of confronting white supremacy within a system of capitalism.
HIST 1560: Seeing Red: Native Americans and Photography History
The struggle over whether the photographic record would include only representations of the savage (dead savage, noble savage, the disappearing savage, Indian chief, Indian warrior, Indian shaman, Indian maiden), or would expand to include Native realities (the threat of violence, bureaucratic control, family relationships, traditional culture, engagement with modernity, humor/irony and aesthetic sovereignty) has been fought throughout photography's 200-year history. This course introduces students to photographic visual analysis and an abbreviated history of Native Americans and photography.
MUAC 1025: Hip Hop and Rap Music
From its origins in dance parties in the Bronx in the late 1970s to its identification as the soundtrack of social movements around the globe, rap music has become perhaps the most prominent genre of popular music. This course, primarily, analyzes the musical features of rap music as a specific manifestation of the wider aesthetic of hip-hop. To set the stage for later musical analysis, the course includes brief introductions to technologies of hip-hop (e.g., sampling, drum machines, Autotune, streaming, etc.), earlier Afro-diasporic expressive forms and aesthetics (e.g., the dozens, toasts, double-dutch, etc.), and rap music's relation with gender, race, identity and politics.