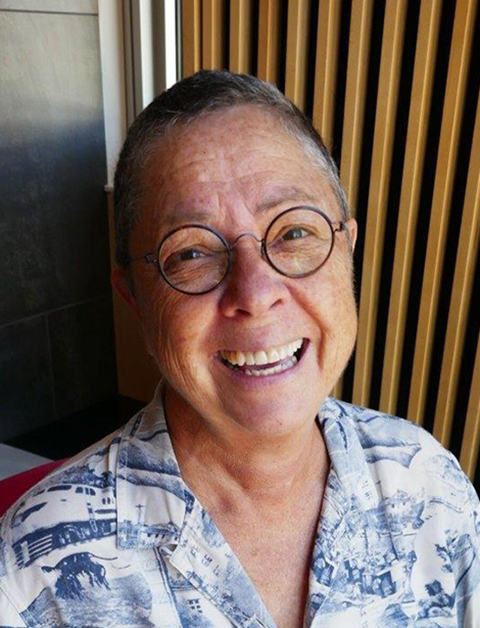 Frédérique Chevillot
Professor
Faculty
Living & Learning Communities (LLC)
Gender and Women's Studies
Sturm Hall, 2000 East Asbury Avenue Denver, CO 80208
What I do
I facilitate the discovery and understanding of contemporary texts written in the French language by mostly contemporary male and female writers from around the world.
Professional Biography
Frédérique Chevillot is professor of French and Francophone studies at the University of Denver. Her research focuses on contemporary novels and short stories by French and Francophone female authors, such as Béatrix Beck, Hélène Cixous, Virginie Despentes, Annie Ernaux, Linda Lê, Amélie Nothomb, Françoise Rey, Annie Saumont, Leïla Sebbar, and others. She teaches courses on the history of French colonialism, contemporary culture through film, contemporary female literary figures, and 19th- and 20th-century French and Francophone short stories.

She is the co-editor of a number of publications, including Rebelles et criminelles chez les écrivaines d'expression française [Rebellious and Criminal Women in the Works of French and Francophone Women Writers] and Des Femmes écrivent la guerre [Women Writing Wars]. In collaboration with Elizabeth Hall, Eilene Hoft-March, and Maribel Peñalver Vicea, she also recently edited Cixous Since/Après 2000. She is currently working on a book-length manuscript on Françoise Rey's erotica.

Outside the classroom, Chevillot is a self-taught quilt-maker. In January 2019, the DU Museum of Anthropology presented the first solo exhibition of her work, Bound by Thread. The exhibit featured a selection of quilts showcasing Chevillot's focus on mindful creation and instilling new life into old fabrics.
Degree(s)
Ph.D., French Literature, University of Colorado - Boulder
Professional Affiliations
PACIFIC ANCIENT AND MODERN LANGUAGE ASSOCIATION
Areas of Research
French and Francophone studies
French female authors
French language
postcolonial studies
short stories
epistolary novels
personal narratives
Gender and Women's Studies