Events Designed to Challenge & Stimulate Your Mind
The College of Arts, Humanities and Social Sciences connects students with alumni, faculty, practicing artists and thought leaders through a unique lineup of lectures, workshops, concerts and activities. 
Due to concerns for the health of our community, in-person events have been cancelled, delayed or moved to online platforms. Thank you for understanding. During this time, virtual events and webinars will be featured on the College's events page in order to help our community stay connected.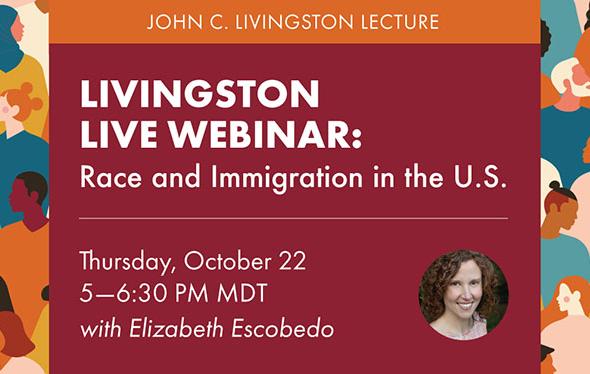 October 22
Livingston Live Webinar: Race and Immigration in the U.S. with Elizabeth Escobedo
Associate Professor of History Elizabeth Escobedo will discuss the ways in which race plays a central role in the history of immigration in the twentieth century United States. Escobedo will be joined by Sarah Jackson, executive director of Casa de Paz, and alumna Carly Howenstein (BA '19), a participant in DU's Casa de Paz Learning Community.
Alumni Events
Visit the DU Advancement events calendar for additional career, networking and social webinars. 
DU Virtual Events
From dance parties and live sports trivia to remote teaching webinars and cooking classes, we're hosting virtual events to keep you connected during the COVID-19 crisis.

Start Date

End Date
Sorry, there are no scheduled events this month or for the provided criteria above.