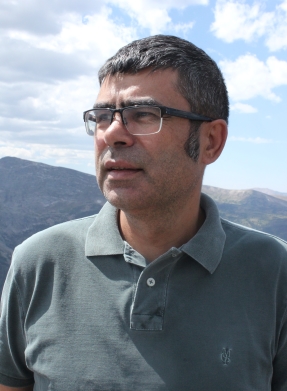 Yavuz Yasar
Associate Professor
Sturm Hall, 2000 East Asbury Avenue Room 246 Denver, CO 80210
What I do
I am an Associate Professor of Economics at DU.
Professional Biography
Having studied public finance (undergraduate level) at Hacettepe University and economics (graduate level) at the Middle East Technical University in Ankara, Turkey, I received my masters' and Ph.D. degrees from Economics Department at the University of Utah in Salt Lake City, Utah.
I have taught various economics courses at public, private, and international settings such as the University of Utah (2000-2002), University of Minnesota-Duluth (2002-2003), Renmin University of China (Beijing) (Summer 2014, 2015 & 2018), and University of Denver (2003-present).
I also had work experience at the international organizations (e.g., United Nations Development Programme, Summer 2005) and non-profit organizations (e.g., National Association for Health Data Organizations, Summer 2001).
Degree(s)
MS, Economics, University of Utah
Ph.D., Economics, University of Utah
Professional Affiliations
Union for Radical Political Economics
Middle East Studies Association
Association for Institutional Thought
Western Social Science Association
International Initiative for Political Economy
Union for Radical Political Economics
American Society of Health Economists
International Health Economics Association
American Association of University Professors
Research
I conduct research in the following areas:
Transformation of social policy since the 1980s
Social policy practices in Turkey since 2003
Social economics of health, healthcare and medical care
Social determinants of health
Inequality and health outcomes
Inequity in financing healthcare
Macroeconomic policy-social policy nexus
Classical-Keynesian macroeconomic theory
Presentations
(2019)
.
Women's Health in the Age of Neoliberalism & Islamic Conservatism in Turkey
.
Western Social Science Association 61st Annual Conference
.
San Diego:

Western Social Science Association & Union for radical Political Economics
.
.
(2017)
.
Equity in Financing Healthcare: The Case of Turkey
.
The Political Economy of Inequalities and Instabilities in the 21st Century
.
Berlin, Germany:

International Initiative for Promoting Political Economy (IIPPE) Critical Political Economy Research Network (CPERN) Berlin Institute for International Political Economy (IPE)
.
.
(2015)
.
Revisiting Inequality as a Determinant of Mortality: A Bayesian Model Averaging Approach
.
ASSA Annual Meetings
.
Boston, MA:

AEA
.
.
(2013)
.
The Multiplier, Distribution, and Money Supply
.
The First World Keynes Conference
.
Izmir-Turkey:

Izmir University of Economics & Center for Economic and Sociological Studies-University of Hamburg
.
.
(2012)
.
Proportionality, the Two-Price Theory, and Monetary Circulation
.
Annual Allied Social Sciences Association (ASSA) Meeting
.
Chicago:

ASSA-Union for Political Economics (URPE)
.
.
Awards
THE SURAJ MAL AND SHYAMA DEVI AGARWAL BOOK PRIZE, The International Association for Feminist Economics (IAFFE)