Economics majors and graduate students can explore a range of opportunities to conduct original research, either independently or alongside our experienced faculty. In the process, you'll learn how to delve into the details and data that shape economic and social policies and their effects on society. Students develop key research and critical thinking skills that will give you a competitive advantage in your career search and help you better understand the relationships among economies, societies, politics and cultures.
Student Research
Graduate students are empowered to design their own research questions and pursue the topics that inspire their curiosity through writing an original thesis. We also provide opportunities for undergraduate research in our 4+1 combined bachelor's and master's program, in which students can undertake research with faculty and peers while working toward an advanced degree in economics and social policy.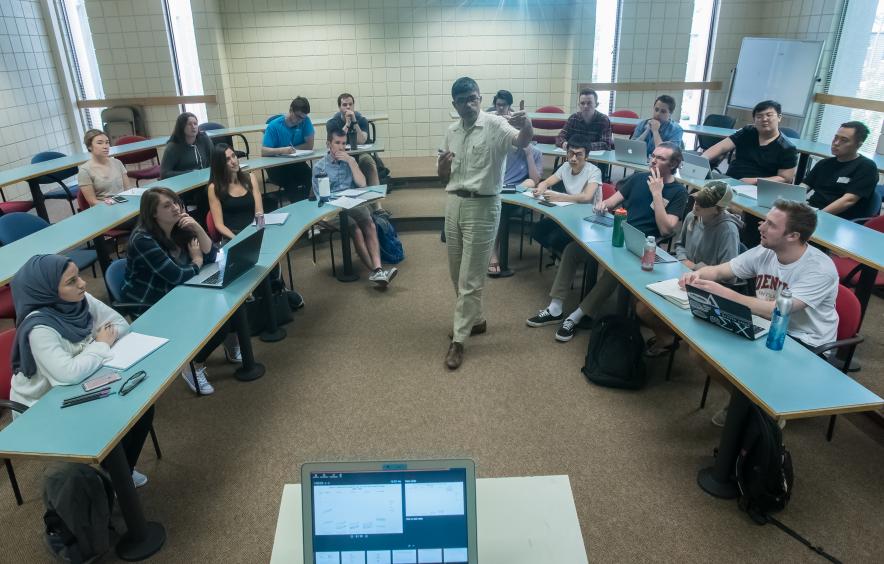 Faculty Research & Publications
Our faculty are highly engaged in intellectual discourse and contemporary scholarship around the most important issues in economics. Recently, they've explored the socioeconomic consequences of the COVID-19 pandemic, paid family leave, housing for local homeless populations, income inequality and ecological challenges, artists' choice of locations to live and perform, comparative study of social and economic policy practices across the globe, and many other pressing topics concerning the public good of our communities.