A degree in economics will unlock a wealth of opportunities for graduates hoping to embark on careers in government, finance, community development, global commerce, international studies and education, among many other areas. Studying economics at DU means working alongside highly experienced faculty to develop foundational knowledge, learn practical skills and perform research. These experiences will empower you to contribute to the collective understanding of how markets and economic and social policies shape global affairs, communities and human lives. With those skills in hand, you'll be equipped to pursue any path, whether that means advancing your studies in grad school or joining a dynamic global economy as an informed citizen-participant.
"The size of the program made it easy to connect with professors and to get to know one another. This really opens up opportunities because if there is someone you want to work on research with, either your thesis or research they are working on, it is easy to connect with that person and work together."

Brandon Weiland, MA in Economics, 2015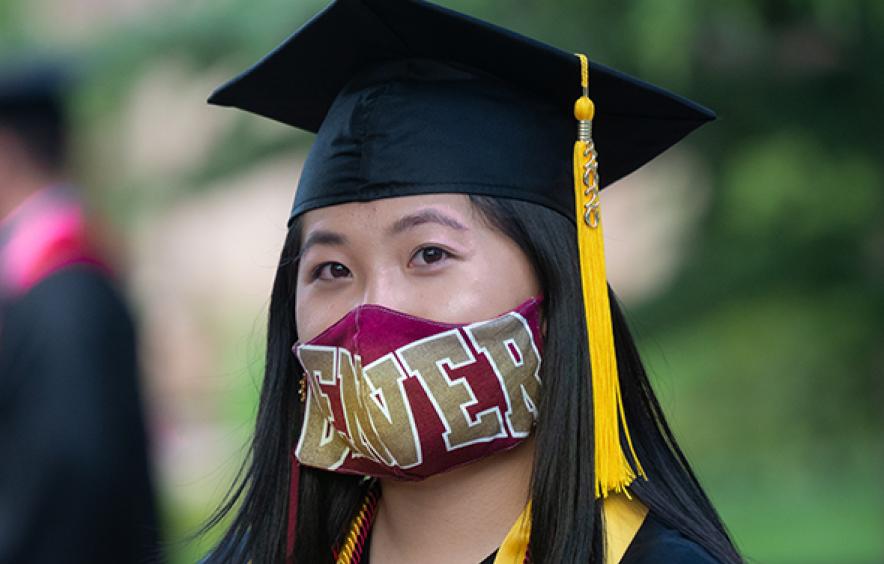 Honors & Distinction
Undergraduate students who do outstanding work in their study of economics at DU may be eligible for recognition from the Omicron Delta Epsilon International Economics Honor Society. Qualifying undergraduates must demonstrate academic excellence by maintaining a grade point average of 3.0 or higher within the economics course of study, along with an overall GPA of at least 3.0. 
Students can also receive distinction in economics by writing an undergraduate thesis. If you successfully complete your thesis, the distinction designation will appear on your transcript, indicating you have excelled in economics. For more information, contact your academic advisor.
J. Fagg Foster Award
Every year, the Department of Economics honors outstanding undergraduate and graduate students at the J. Fagg Foster Awards Ceremony. The J. Fagg Foster undergraduate award provides a small cash award to economics majors each year and is awarded on the basis of academic merit. 
This award is named for the late J. Fagg Foster, a beloved professor who served as a faculty member in the Department of Economics for three decades. Foster's comparative, historical approach to the study of economics influenced countless students and inspired enthusiasm for the world of ideas.