DU is Proud to Launch the Center for Art Collection Ethics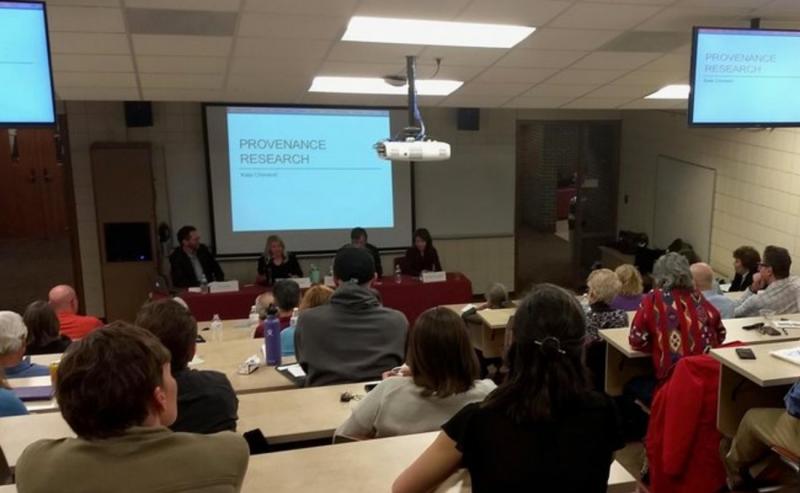 This April, Associate Professor of History Elizabeth Campbell launched a new center at DU, the Center for Art Collection Ethics (ACE). ACE was established with the support of CAHSS Dean, Daniel McIntosh, though Campbell will serve as the Director. 
The Center aims to raise awareness of the legal and ethical dimensions of art collection stewardship and offer on-campus training to students who are committed to implementing ethical practices in museums and other cultural institutions.
Elizabeth Campbell, director of ACE, speaking at the launch panel of the Center of Art Collection Ethics.
Dan Jacobs, then director of the Vicki Myhren Gallery and Curator of University Collections, at the launch for ACE.