"Under the Hammer of the Nazis" Movie Screening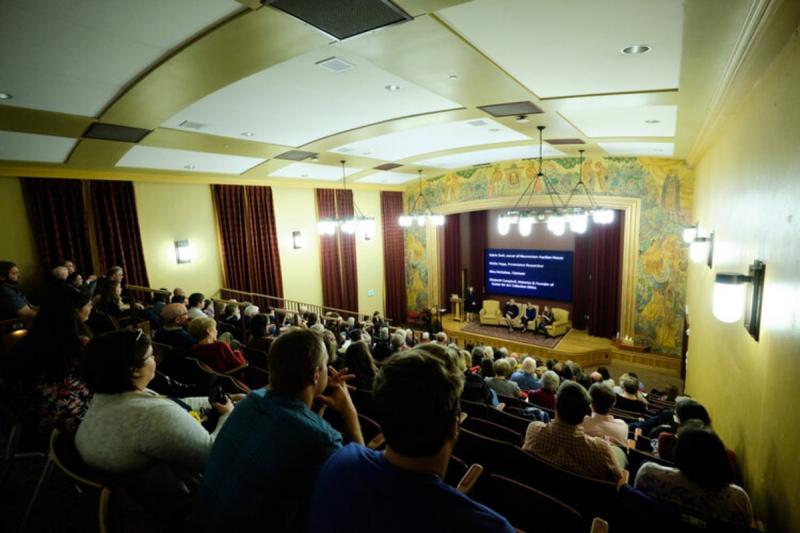 In April 2019, the University of Denver's Center for Art Collection Ethics held a screening of Under the Hammer of the Nazis, a documentary about the sale of Nazi art plunder in one German auction house and recent efforts to return objects to Jewish victims' descendants. 
The current auction house owner, the provenance researcher she hired and the American family members who recovered objects joined ACE in a Q&A following the screening. 
The event was co-sponsored by HAI at CJS, the Department of History, and the College of Arts, Humanities & Social Sciences.