Behavioral Research for Anxiety InterVention Efficiency Lab
The Behavioral Research for Anxiety InterVention Efficiency (BRAVE) Lab aims to improve the efficiency of treatments for children and adolescents with anxiety, obsessive-compulsive disorder (OCD) and related problems.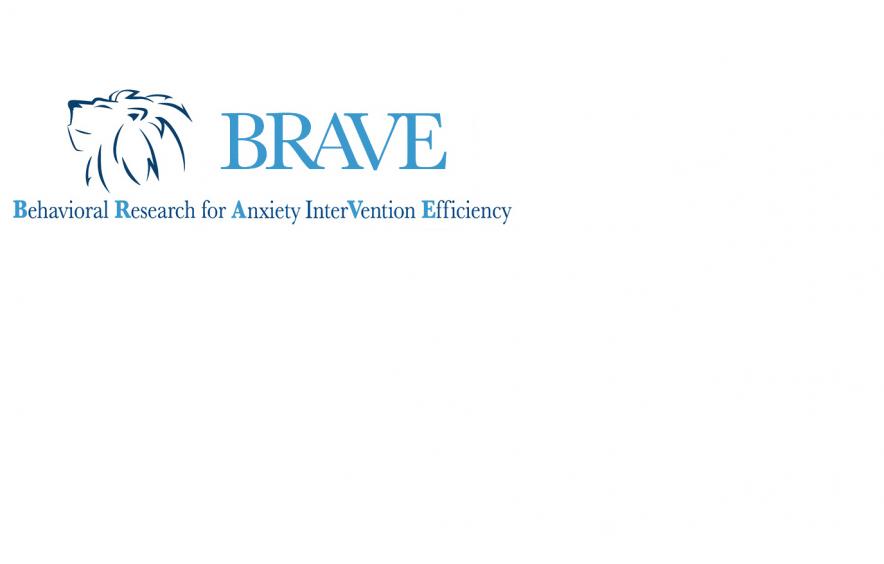 Research and Values
We conduct research that studies anxiety mechanisms using evidence-based assessment and intervention methods combined with novel experimental approaches. We are committed to employing methodology applicable to real-world community and clinical settings. Our goal is to help kids and teens feel brave so that they can do the things they want and need to do.
Participate in a Study
If you are a kid, teen, parent or provider, learn more about how you can participate in our research.
Learn About Who We Are
We're a team of faculty, graduate students and research assistants who are working to help kids feel empowered to do what they want to do.
Learn About Our Findings
To learn more about our theoretical approach to youth anxiety research, read about our publications.
Prospective Doctoral Student Opportunities
Michelle Rozenman, PhD, LP, will be reviewing applications in fall 2021 for incoming doctoral students for the 2022 academic year.
Undergraduate Student Opportunities
The BRAVE Lab currently has openings for undergraduate student volunteers and will also consider working with students interested in a research apprenticeship (PSYC 2112). Please contact Michelle Rozenman, PhD, LP, for more information.