Are you ready to do it all? In this BA program you'll pair behind the scenes knowledge with practical hands-on work while developing your acting, designing, building and directing skills. Our approach gives you a broad perspective of the theatrical production process and creative problem-solving skills you'll take into your career.
Once you've mastered the basics, you can choose to focus on one area of interest, from performance to design to directing. Students who show outstanding work in one area are recognized at graduation with distinction in their chosen field.
With the support of faculty inside and outside of the classroom, you'll have access to real-world opportunities with local, national and international theatre communities. Some students join theatre companies, while others channel creative and analytical abilities across other industries.
Theatre at DU Offers:
Opportunities to work directly with world-renowned actors, designers and directors

State-of-the-art rehearsal and performance spaces like the Newman Center for the Performing Arts

Real-world experience creating full productions from all periods and genres

Independent productions and collaborative projects that connect the classroom to the stage

A blend of creative, technical and managerial experience to prepare you for a wide range of careers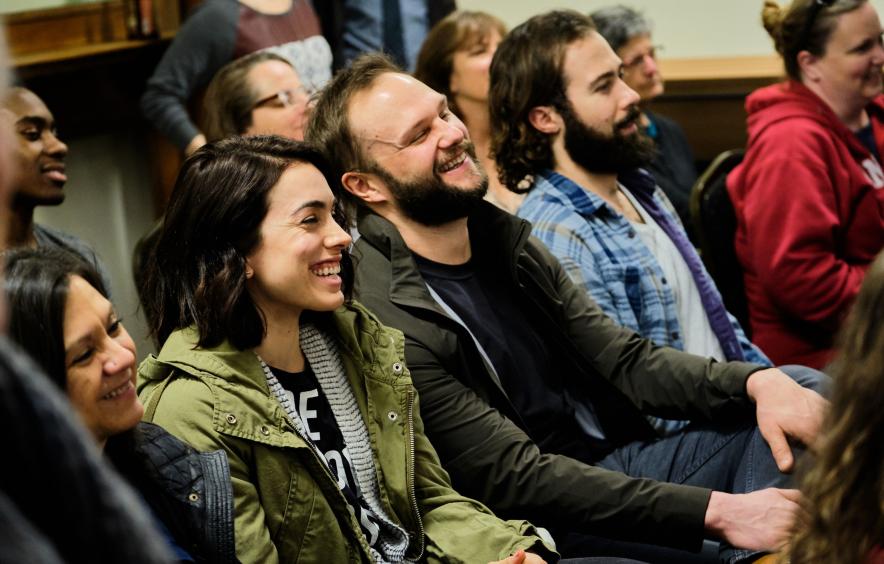 Degree Requirements
Students complete a minimum of 45 credit hours for the theatre major.
In addition to foundation courses, requirement areas include acting, directing, design & management, theatre history, studio, production and senior capstone.
Distinction is available for students who demonstrate significant qualities of professional work in their field. 
Students complete 24 credit hours for the theatre minor.
See the DU Undergraduate Bulletin for more information about degree requirements.