Tickets, Parking & Theatre Facilities
We welcome members of the DU campus community and our neighbors in the Denver area to join us for staged readings, plays and other thought-provoking events. Limited event parking is available on campus.
Newman Center for the Performing Arts
The Newman Center is the central hub for artistic performance on campus. Theatre majors and minors take advantage of the building's rehearsal and production spaces. The Department of Theatre performs in the Byron Flexible Theatre and the Byron Studio.
Address:
University of Denver
2344 E. Iliff Ave.
Denver, CO 80208
View Our Campus Map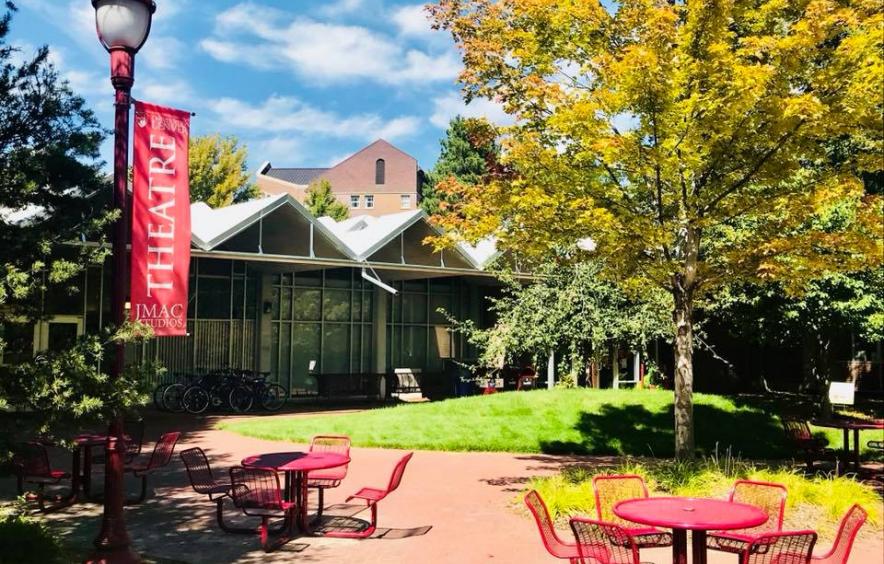 Johnson-McFarlane Hall
Johnson-McFarlane is home to the DU Department of Theatre. J-Mac, as it is called by students, houses the White Box and Black Box theatre spaces as well as faculty offices and classrooms.
Address:
University of Denver
1903 East Iliff Avenue
Denver, CO 80208
Contact Us: 
Phone: 303-871-2518
Box Office: 303-871-7720
Email: theatre@du.edu
View Our Campus Map