Join an Inspired Theatrical Community
Each year, we're excited to welcome a new class of students who are ready to expand their theatrical and artistic skills. We embrace students with all levels of experience, striving to build an inclusive theatre education with a broad range of student perspectives. Our department is home to passionate faculty members with expertise in many areas, which creates opportunity for experiences that reflect the values and ideas of diverse communities. As we work to support and nurture creative minds, we offer need- and merit-based financial aid in addition to federal, state and University resources. 
Students interested in DU undergraduate programs in theatre should apply for admission using the Common App or the University of Denver application.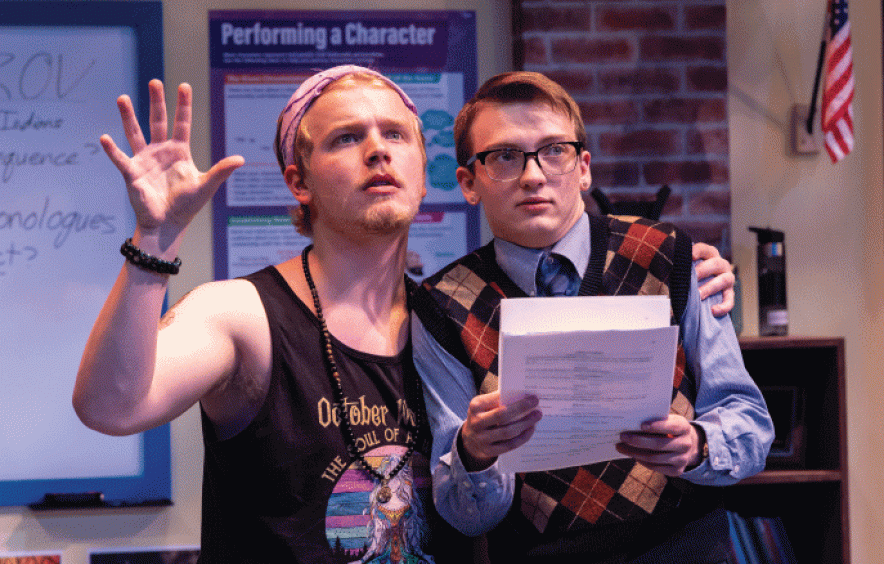 Theatre Major and Minor
Studying theatre at DU means acting, directing and designing alongside a close-knit group of dedicated theatre makers. You'll dig deeply into all areas of the theatrical production process so you're prepared to do it all when you graduate.
No audition is required to declare a major or minor in theatre at DU. 
Financial Aid for Theatre Students
Merit Scholarships
Theatre majors are eligible to apply for merit-based scholarships ranging from $20,000 to $45,000 spread over your four years at DU. 
Learn More
College and University Funding
Additional tuition assistance is available from the University and the College of Arts, Humanities & Social Sciences.
DU and CAHSS Financial Aid
Work-Study
The Department of Theatre and the University as a whole offer a range of work-study opportunities to help fund your degree program.
Learn More