A Home for the Arts at DU
The Department of Theatre at DU is a close-knit community. Here, you'll explore theatre in all of its forms. From designing to construction, acting to directing, management to production, you'll gain a broad skillset invaluable to any career path. Whether behind the scenes or on the stage, our approach means you'll try out many roles in theatre while having opportunities for focused study through upper-level courses, capstone productions and independent projects. Faculty mentors, small class sizes and one-on-one attention provide a personalized experience that enriches our students' lives and prepares them for the road ahead.
Our Commitment
The strength of our department is based on our commitment to creative thinking, problem solving, independent leadership and collaboration with one another. Faculty, visiting artists and community partners come together to provide students with a broad range of hands-on experiences, supported by dedicated mentorship, internship opportunities and financial assistance on DU's campus and abroad.
Explore Opportunities
Find Support
Our Approach
Theatre majors gain experience in every facet of the theatrical arts and can specialize in an area of their choosing. We balance a hands-on, broad-based approach with dedication to a personalized student experience. Our course offerings, productions, projects, internships and other opportunities prepare you for a range of careers in theatre and beyond.
Our Program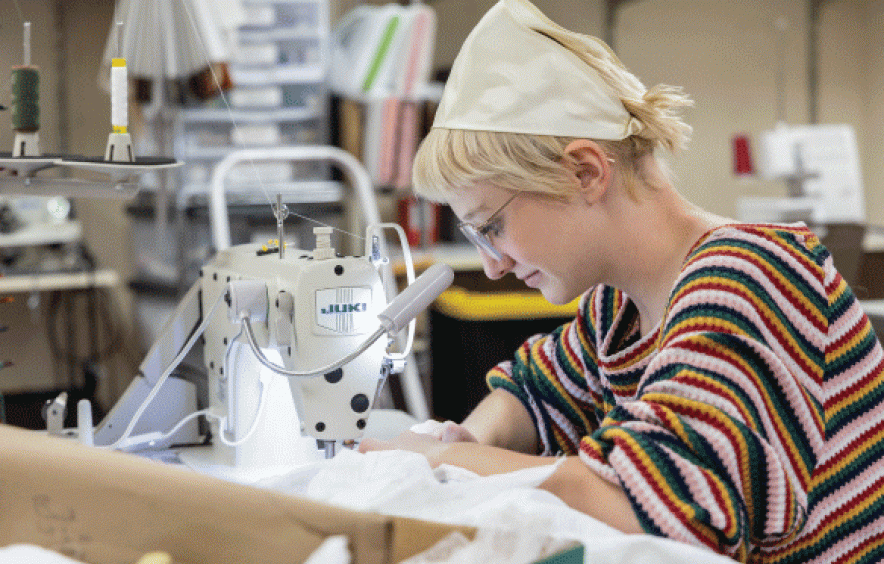 Comprehensive Theatre Training
Theatre students participate in all facets of the theatre production process. Majors gain experience in writing, design, directing, management and production through small, hands-on classes led by faculty mentors. Actors and technicians will have plenty of opportunities to fine-tune their skills through departmental productions, staged readings, guest artist workshops and independent student projects. This balance of breadth and depth prepares graduates for a range of careers. You can find our alumni working as actors, directors, designers, managers, artists-in-residence and more.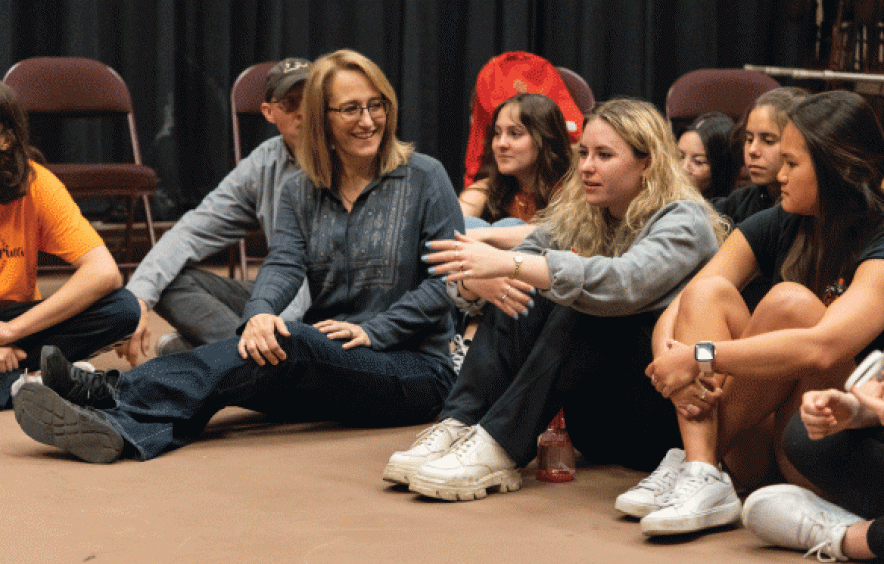 Faculty Engagement
Our faculty is committed to a personalized student experience backed by individualized mentorship. When not teaching or in production on campus, you can find them collaborating with local, regional and national partners like the Denver Center Theatre Company, Boulder Ensemble Theatre, Curious Theatre, Oregon Shakespeare Festival and the O'Neill Theatre Center. Faculty members bring their expertise into the classroom and onto the stage, giving students a broad-based understanding of today's theatrical arts.