Experience the DU Museum of Anthropology's latest exhibitions
The museum is proud to host events and exhibitions curated by students, faculty, staff, artists, community organizations and partners. Visitors can experience art exhibits in the main gallery, view collections on display around campus, browse our rotating displays and explore our virtual exhibits.
All DU Museum of Anthropology exhibits are free and open to the public. Explore our upcoming exhibits schedule below by using the dots at the bottom to navigate through the exhibits.
Current and Upcoming Exhibits
To confirm gallery hours, schedule access to Sturm Hall, or for special accommodations, please contact sarah.carlson@du.edu or call 303-871-2543.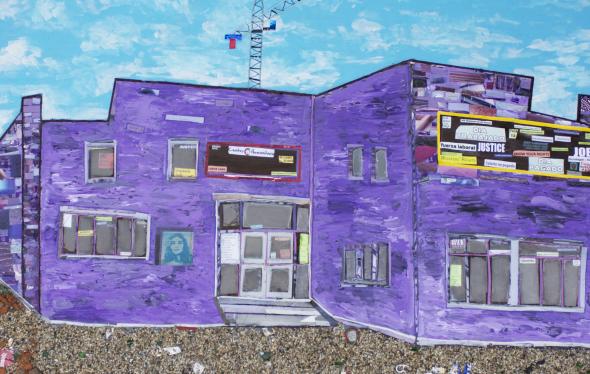 April 17–June 9
Laboring for Justice: Community Engaged Anthropology and Artistic Interpretation
Artwork accompanying the book Laboring for Justice: The Fight Against Wage Theft in an American City by Dr. Rebecca Galemba of the Josef Korbel School of International Studies and the Center for Immigration Policy and Research (CIPR) at the University of Denver
Opening Reception and Book Launch 
Tuesday, May 2, 5:30–8 p.m.
First Floor of Sturm Hall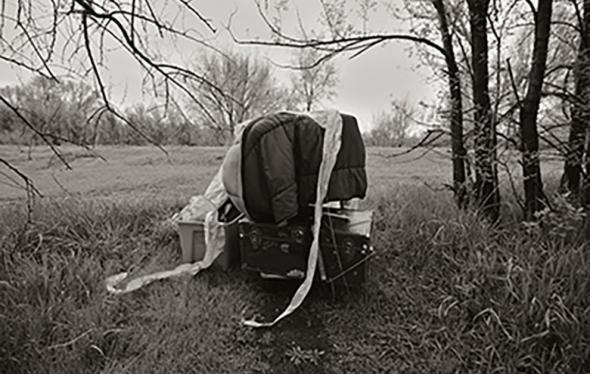 Traces of Home
Thomas Carr's photographic project focuses on the issue of homelessness pervading Denver. He explores the ethical dimensions of this topic as he seeks to portray the participants with respect and sensitivity.
Places of Memory
The University of Denver Museum of Anthropology and the Indigenous Film and Arts Festival are pleased to present a new virtual exhibit called Places of Memory featuring artwork by Brent Learned and Gregg Deal.
Pieces of the Pandemic
The students of ANTH 2020: Artifacts, Texts, and Meanings created an exhibition featuring the objects that represent their experiences during the COVID-19 Pandemic. 
Current Exhibit
Join us for our main exhibition on the ground floor of Sturm Hall, where our gallery showcases exhibits curated by students, faculty, staff, artists, community organizations and partners. The gallery is typically open Monday–Friday, 10 a.m. to 5 p.m.
Virtual Exhibits
Student-created virtual exhibits are available to view online.
Collections
Home to more than 100,000 unique ethnographic and archaeological artifacts, DUMA's collections include Southwestern pottery, African and Native American textiles, masks from around the world, and remarkably well-preserved yucca fiber and animal hide footwear from cave sites in Colorado.
Virtual and Past Exhibits