New English Faculty Bring Hybrid Perspectives to the Field
DU's Department of English & Literary Arts welcomes two new assistant professors.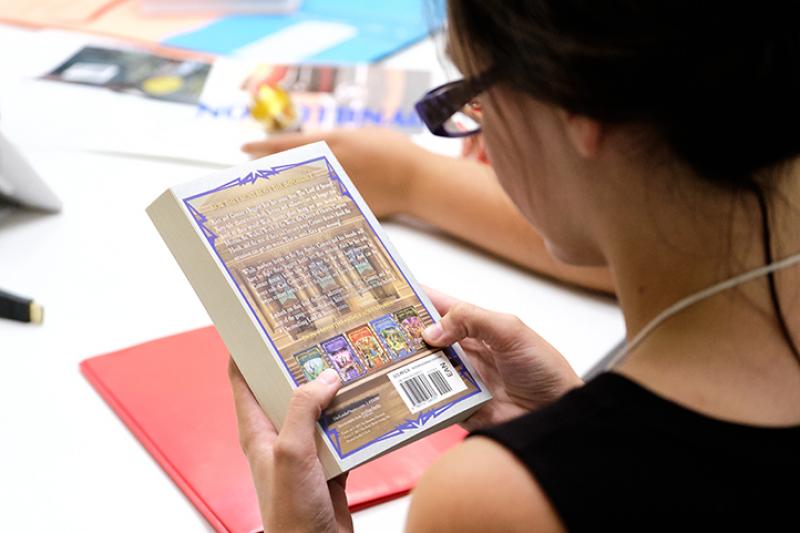 DU's Department of English & Literary Arts welcomes Lindsay Turner and R. D. Perry. Both scholars are exploring how their research, writing and teaching can add to the department's blend of critical and creative endeavors.
Turner, a poet, scholar and translator, is a graduate of New York University (MFA) and University of Virginia (PhD). Her first books of poems, Songs & Ballads, came out in 2016. She is currently working on a second book, The Upstate, about the foothills of the southern Appalachians, where she is from. Her interest in poetry first began in college.
"I didn't grow up in a very literary place, but I stumbled into a workshop with Jorie Graham, an amazing poet, teacher and mentor to me. She put three lines of poetry on the board and talked about them and everything clicked into place. The fact that ordinary words put together in a certain way can make you see or feel something feels like magic to me." 
In winter, Turner will be teaching a literary inquiry course called "Literature and Travel," where contemporary texts offer new perspectives that push readers outside their comfort zones.
"The classroom is such a porous space," Turner explained. "Inside the classroom we have the responsibility to respond to what's happening, good and bad, in the outside world."
In spring, Turner will focus on the ballad in an undergraduate poetry seminar that will draw on the full range of the form, from historical folk ballads to examples from contemporary music.
"The literature we're talking about or producing is connected to that outside and can help us work through its challenges and complexities," Turner continued.
With backgrounds in poetry writing, contemporary poetics and translation, Turner feels at home in a department that blends disciplinary boundaries.
"The DU English Department is unique in that creative artists and scholars and translators all think of their projects as one common endeavor, rather than separate ones."
Perry, whose work brings late medieval and early modern texts into conversation with critical theory, is also excited about the department's hybrid emphasis.
"The degree to which the DU English Department blends its creative writing with critical literary studies is really freeing. You can chase ideas and problems in any way that they go and produce work that is either fairly traditional or really experimental. I feel that I can try things in my teaching and scholarship that might be more difficult in other venues. Such openness to new ideas is a real gift."
Perry's work moves fluidly between medieval and contemporary contexts. He's currently working on two books: The first examines the role coterie poetics plays in the formation of the English literary tradition; the second explores the aesthetic value of incomplete works, like Chaucer's Canterbury Tales. Perry is also editing a new edition of Chaucer's Legend of Good Women, a collection of short stories of women from history who have been wronged in love.
In the winter, Perry will be teaching the intro to the English major course, where eighth-century poetry will meet short stories from Nigerian and Somali writers published in the last few months.
"When teaching is at its best, you're just talking to people about what they are interested in," said Perry. "The best moments in the classroom are when someone says something and it sparks something else for you. Then all of a sudden the text looks completely different than it did before."
In spring, Perry's Shakespeare seminar will look at "problem plays," which pose "problems" in relation to genre, social and cultural constructions, and notions of singular authorship. Such texts can put past, present and future into a new perspective.
"It is important, I think, to understand that the world was organized in a radically different way that it is now," Perry explained. "That means it can be organized in a very different way again. Such a perspective allows us to get out of our own heads, to shake off our cultural assumptions in ways that can be really enlightening and productive."