In the Department of Political Science, you'll study politics, in breadth and depth, through foundational 1000-level courses and explore advanced courses in four sub-fields within political science, including political theory, law, American politics, and comparative and international politics.
You can pursue a traditional major or minor in political science, or you can apply for our Global Masters Scholars program with Lund University to complete your BA and MS degrees in five years. No matter what degree path you take, you'll develop writing, critical thinking, public speaking and analytical skills crucial for a wide range of careers.
Explore Sub-Fields
As a political science major, you must take at least one course in each of our four sub-fields. This ensures that you are exposed to a broad range of political science concepts.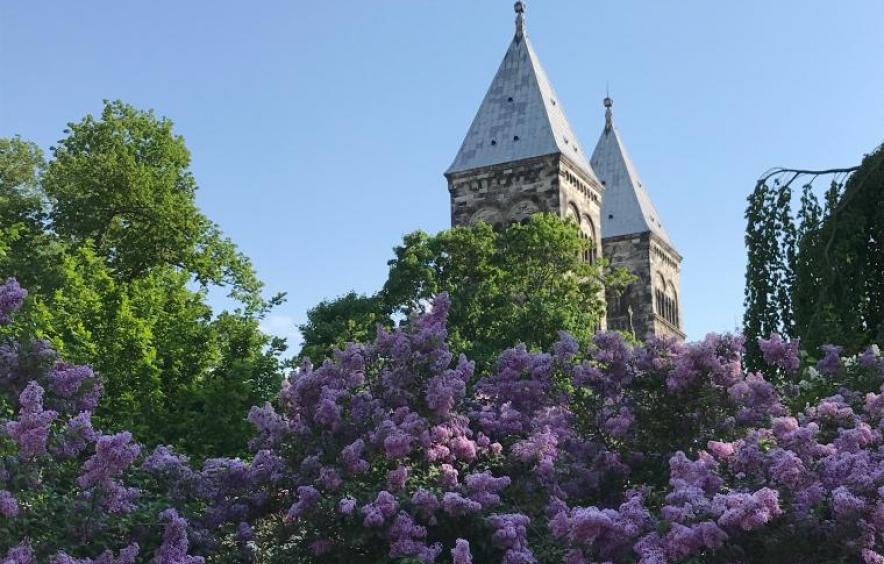 Global Masters Scholars Program with Lund University
The Department of Political Science at the University of Denver partners with Lund University in Sweden to offer a five-year dual degree opportunity for students.
In this program, you'll study at the University of Denver for three years, and then study abroad at Lund University to complete your BA and MS in political science. If you are accepted into the program, you'll take courses at Lund for the fourth year of your bachelor's degree and you'll complete your master's degree at Lund in your fifth year. All of the courses you'll take at Lund for your final year and for your master's program are taught in English.
Lund is a city of approximately 100,000 residents in the south of Sweden, about a 30-minute train ride from Copenhagen, Denmark. Lund University ranks 60th in the world for research universities, and their department of political science has a permanent faculty of approximately 39 professors and 10 to 15 postdoctoral fellows who teach and engage in research.