Opportunities for Students
Community Engagement and Internships for Religious Studies Majors
Our students are encouraged to actively participate in community projects and take their knowledge into real-world internships that give them experience in teaching and research. From engaging in lectures with nationally-recognized scholars to working side-by-side with faculty in the community, students can pursue a wealth of opportunities throughout their time at DU.
"I've learned that in times where hate speech is circulated on the daily and passed off as the truth, there's an even greater need for the sharing of knowledge, even 'education' if you will, to create a welcoming, open and innovative space to make meaning together."

Neda Kikhia, Alumni, BA '16, double major in communications and religious studies; MA '20, communication studies. Kikhia studied abroad in Turkey.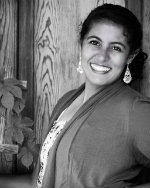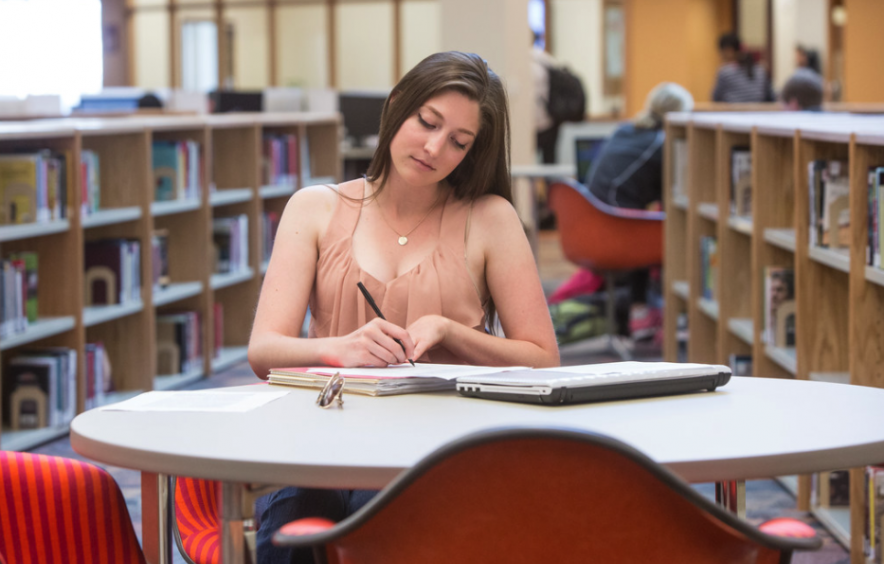 Recognizing Student Achievement
Theta Alpha Kappa Honor Society
Theta Alpha Kappa is the nationally recognized honor society for students in religious studies and theology, at the graduate and undergraduate level. Students who maintain a 3.5 GPA in religious studies courses, along with a 3.0 GPA overall, may qualify for Theta Alpha Kappa, which also awards small grants and scholarships.
Learn More
Gregory A. Robbins Award
The Gregory A. Robbins Award was established by Corey Ciocchetti, a graduate of the religious studies MA program and current faculty member in the Daniels College of Business, to honor Professor Gregory Robbins, a current faculty member in the Department of Religious Studies and the 1990 Burlington Northern Foundation's "Teacher of the Year" at DU.
The Robbins Award recognizes the scholastic achievement of an outstanding undergraduate in religious studies. Awarded students must have an overall GPA of 3.7 or higher and must demonstrate commitment to and passion for learning and active engagement with religious studies in and beyond the classroom.
Community Engagement
Our educational approach is firmly rooted in supporting the public good, and our students help carry out that mission through courses and projects that promote community improvement. Community-oriented internships and community-engaged learning opportunities empower you to create real change while you plan your future, using your growing knowledge of global religious traditions and practices to work with organizations that mobilize religious identities and beliefs for social change.
Center for Community Engagement to Advance Scholarship & Learning
Hosting courses and programs geared toward community-engaged learning, inclusiveness and community organizing, CCESL is DU's hub for community-centered scholarship. Religious studies faculty members work closely with CCESL, bringing community-engaged learning, teaching and research into the religious studies program.
Learn More
Student Fellows Program
You can also work closely with communities by joining the Student Fellows Program. As Student Fellows, DU undergraduate and graduate students partner with faculty to lead community-engaged projects and new educational programming.
Learn More
About this Course
When forced to leave a homeland, displaced communities frequently turn to religion to maintain identity and adapt to--or resist--new surrounding culture(s). This course examines the role of religion and identity in three Jewish and Christian communities living in diaspora and poses questions such as the following: What is the relationship between religion and (home)land? How have the biblical themes of exodus, diaspora, promise and restoration been applied to contemporary experiences? And how have our American stories been interpreted through the lens of the Bible? As part of the service learning component, students have the opportunity to work with religious and immigrant aid organizations in the Denver community.
RLGS 2011
Religion, Environmentalism, and Politics
About this Course
How does religion mediate the relationship between people and the natural world? How do different religious traditions understand and interpret the natural world and humans' responsibility to and for it? Is it possible to reconcile an understanding of the world as divinely created with human destruction of the environment—and, if not, then what are the political consequences? In this course, we will consider a variety of disciplinary approaches to topics related to religion, environmentalism, and politics, taking Abrahamic and indigenous religions as our key examples. From urban gardening to green Islam to Standing Rock to eco-feminism, we'll use theories about religion and culture to understand the complex intersections of faith, policy, and planetary crisis. The course includes a community engagement component that will bring us to a local faith-based urban farm where we will discuss course texts as we help prepare for the 2020 growing season. Cross-listed with ANTH 2011 and JUST 2011.
RLGS 3892
Grant Writing as Research and Community Engagement
About this Course
This service learning/community engagement course introduces student to non-profit work and to scholarship on non-profit activities. It connects students with community partners, continuing the department's commitment to experiential learning and to engagement with living faith communities. Students spend course time discussing scholarly research on grant writing and non-profit grant support and discussing logistical and other issues related to their service learning placements. This course is intended to help provide M.A. students with arenas for future research, including possible thesis topics, while also offering a unique practical opportunity for professional development. Experience in forming a 501(c)3 corporation and writing grant proposals will be an asset for students planning to work in non-profits as well as for those continuing on to doctoral work.
Kirk Lecture
The James A. Kirk Lectureship brings scholarly leaders from institutions around the world to the DU campus to share insight on how religion influences current events, social movements and government policy. Students in the Department of Religious Studies have opportunities to meet each year's featured lecturer and make connections with scholars in the field.
Learn More