When you submit your application to DU, you're preparing to join a community of like-minded scholars and researchers committed to intellectual growth and exploration. The Department of Religious Studies offers programs that will connect you with cutting-edge scholarship on the ties between religious beliefs and practices and contemporary politics and society, with degree options at both undergraduate and graduate levels. Join us and discover how religion connects to the political and cultural forces that have shaped today's world.
Why Study Religion?
Pursuing a degree in religious studies will equip you with a deep understanding of how religious and cultural forces have impacted societies throughout history and how they continue to influence our world today. That knowledge, combined with practical skills gained from research projects, internships and firsthand experience in local religious communities, will unlock careers across law, higher education, publishing, community development, nonprofit leadership, social work and many other fields.
Learn More
Major in Religious Studies
As a religious studies major, you'll explore religion's critical relevance to understanding politics and society in the U.S. and around the world. Religious studies majors develop a deep foundation in religious history and gain practical skills and real-world experience through community-engaged learning and study abroad opportunities. 
Learn More
Global Master's Program: 5-Year BA + MA
Our combined bachelor's and master's degree program, offered in partnership with top-ranked institution Lund University in Sweden, presents students with a unique opportunity to extend their time abroad and earn a master of arts in religious studies.
You'll begin your work as a religious studies major through your first year at DU, then apply for the Global Master's program at the start of the spring quarter of your second year. You'll spend your fourth and fifth year at Lund University, where you'll complement your learning with in-depth research and self-directed study.
Students who maintain a 3.5 grade point average through their first year as a DU undergraduate are eligible to apply. 
Learn More
Religious Studies Graduate Programs
Master's in Religious Studies
Build on your existing knowledge and experience by conducting independent research alongside well-published faculty in our religious studies MA program. You'll develop advanced communication skills and nuanced understanding of the global practice of religion as you concentrate your studies on one of five specializations, emerging ready to pursue a doctoral path or launch a career in a range of exciting fields. 
Sacred Texts

Critical Theory and Religion (available on campus or online)

Religion and International Studies

Philosophy of Religion

Lived Religions
We take a holistic approach to our application review, so the GRE is optional.
Joint PhD Program in the Study of Religion
If you intend to pursue an interdisciplinary PhD in the study of religion, our joint PhD program with the Iliff School of Theology offers a unique opportunity to combine perspectives across scholarly traditions. You'll spend three years living and learning in residence with your peers, exploring an area of specialization while broadening your knowledge of theory, pedagogy, lived religion and conceptual approaches.
Certificates
The Department of Religious Studies offers certificate programs as a way for you to expand your knowledge and portfolio of experience as you work to advance your career of choice. The graduate certificate in religious studies or our specialized graduate certificate in world religions is open to all. Current MA students in religious studies or the Korbel School of International Studies can opt to include a graduate certificate in religion and international affairs. Learn more using the links below.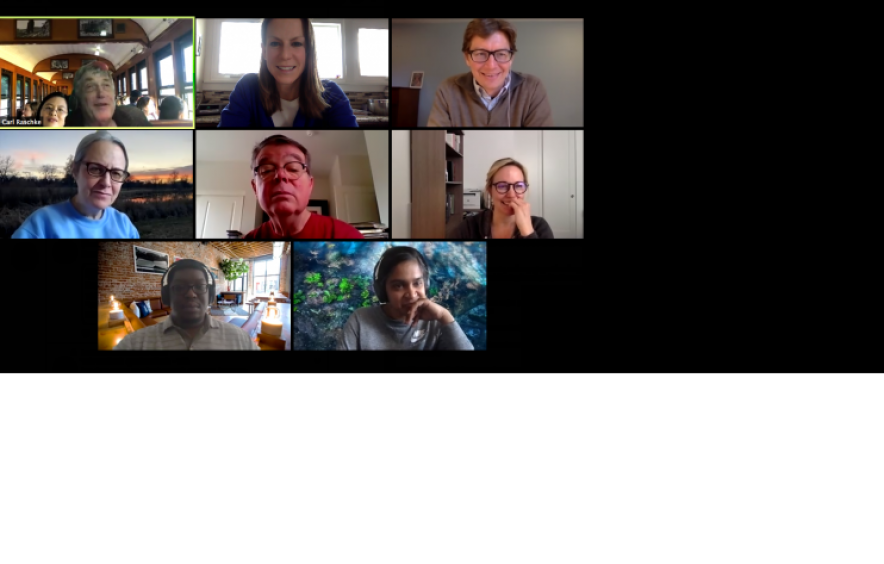 Complete Your Religious Studies MA Online
The online MA program option is available for those interested in pursuing the critical theory area of specialization, which combines a range of disciplines in the social sciences and humanities with the study of religion. In addition to studying religion through the lens of the modern European approach to critical theory, this area of specialization focuses on critical topics including race, class, gender, ethnicity and globalization.
Students in the program will take two live lecture (synchronous) courses over Zoom each quarter that meet the core requirements for the degree, as well as those for the critical theory specialization. These courses will meet 4 p.m.–7:50 p.m. Mountain Time, with one on Tuesday and the other Thursday. The block format, consistent schedule, and evening time support students with full-time jobs or other daytime responsibilities.
Students pursuing the online option may switch to the on-campus option at any point, with no disruption in the completion of their degree.  Students in the online program are also eligible for the same funding opportunities as their in-person colleagues, including work study positions.  
Apply today!  Applications are considered on a rolling basis.