Ethnography Lab: An Idea with So Much Potential
DUEL Story 1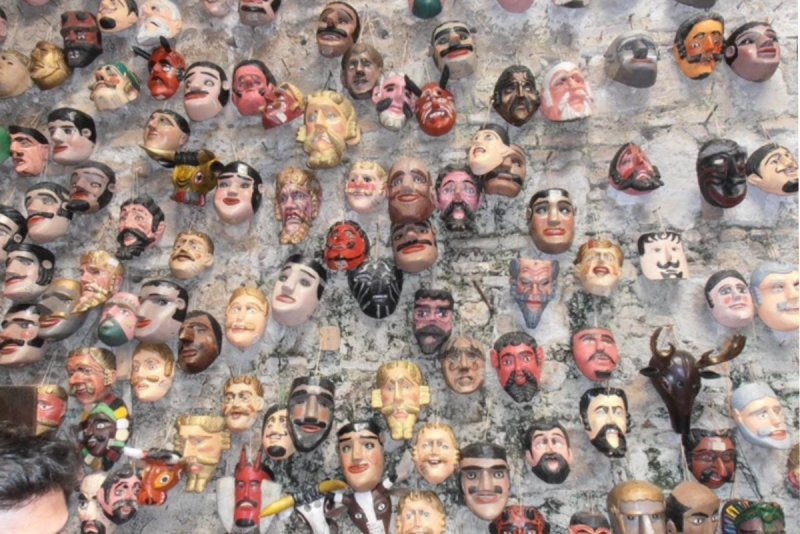 Students and colleagues at DU and beyond planted the seeds that generated the DU Ethnography Lab (DUEL). Dialog with students taking my "Research Methods in Anthropology" and "Ethnographic Methods" classes between 2014 and 2016 gave me the initial inspiration. The interest and ideas I received from graduate students in Education, Geography, Music, Religious Studies and Social Work were particularly illuminating informing me about the applications of ethnography in their different fields of study.
Similarly enlightening were my conversations with Professor Kamila Kinyon. In 2015, she invited me to participate in "Conversations in the Disciplines", an annual event organized by the Writing Program. Here, I learned from Kamila about the opportunities that doing ethnography offers to students who are learning how to write.
A third source of inspiration came from the Special Issue "'Involve me and I learn'": Teaching and applying anthropology", edited by Toni Copeland and François Dengah II in the journal Annals of Anthropological Practice (Volume 40, Issue 2; November 2016). In this special issue, different authors shared their experiences intertwining teaching, learning and doing anthropological work with students.
I knew by the end of 2017 that students across campus needed support in their ethnographic endeavors and I knew that there were practical ways in addressing these needs that I had seen from colleagues in other universities. However, my switch from inspiration to action began thanks to many informal conversations with then Anthropology graduate students Ellie Brereton (MA '18) and Emily Creek (MA '19). The idea of creating an ethnography lab began with them and we talked a lot about potential ways to make it happen.
The first opportunity to move forward with the idea came in the fall of 2018 with the first "call for ideas" put out by the Center for Innovation in the Liberal and Creative Arts (CILCA). My submission led to a productive conversation with its director, Dr. Derigan Silver, about how to make the ethnography lab (which at the time I was calling "Laboratory for Ethnographic Research and Collaborations) a truly interdisciplinary project. Then Anthropology graduate students Emily Baker (MA '19) and Julian Nilsson (MA '19) volunteered their time in the winter and spring of 2019 to offer intellectual and logistic support to the initial steps that led to the creation of DUEL.
DUEL was conceived through conversations among fourteen DU faculty members from the following academic units: Department of Geography & the Environment; Department of Media, Film and Journalism Studies; Department of Sociology and Criminology; Lamont School of Music; Morgridge College of Education; Department of Languages & Literatures; Writing Program; Korbel School of International Studies; and Department of Anthropology. We started by discussing DUEL's nature and goals during the Fall of 2018, and implementing some "networking activities" during the winter and spring quarters of 2019, such as establishing a listserv, beginning to create a website, and organizing the first two brown bag lunches, which took place in April and May 2019, focusing on research ethics and work in progress.
DUEL aspires to be a catalyst for the multidisciplinary scholarship and learning of ethnography through the promotion of collaborations among faculty, students and the broader community. Gravitating around the craft of ethnography, a methodology with a venerable scholarly tradition and a multiple contemporary applications, DUEL hopes to take advantage of currently existing expertise at DU and to offer thematic flexibility to support students' goals and community partners' needs.
At DUEL, we work towards four goals:
1. Facilitate interactions and collaborations among faculty who use ethnography in research or teaching;
2. Offer a space where students interested in ethnography can develop their ideas and skills;
3. Offer faculty and students an institutional home that helps nurture sustainable community collaborations; and
4. Offer faculty and students the resources needed for carrying on ethnographic projects.
By the summer of 2019, the seeds had germinated and DUEL was ready to begin sprouting, which I will tell you about in the next blog post of this series.