Dual Degree in Economics & Social Policy Dives Deep to Address Real-World Challenges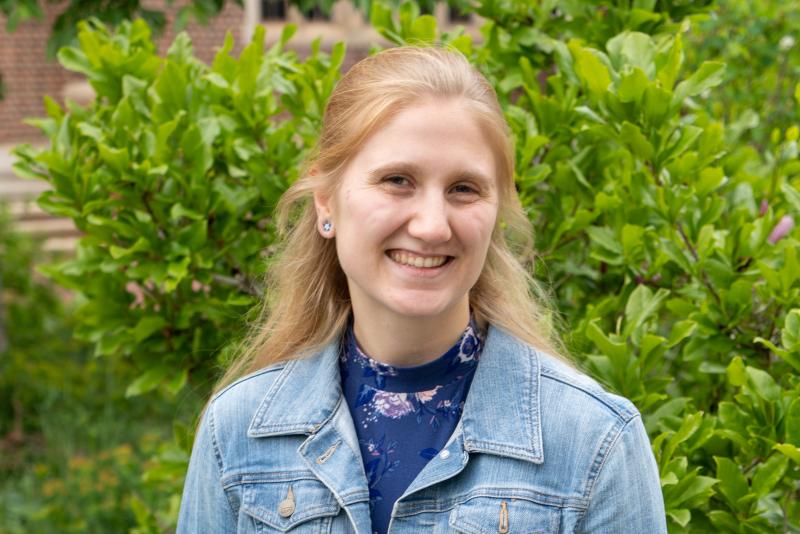 Jordan Koler (BA, MS '23) credits her father, a business owner, with instilling in her a fascination with how economics impacts everyday life.
"In high school we would talk about the economy and what had happened to middle class people after the 2008 recession," she said. "My dad recommended books for me to read and I ended up getting super interested."
While touring Colorado colleges, Koler discovered the Department of Economics' then-upcoming Economics & Social Policy 4+1 Program, an accelerated, dual-degree program that enables students to simultaneously pursue a bachelor's degree and master's degree, with the goal of completing both in five years.
Students in the program gain a solid grounding in economics, examine both mainstream and alternative theories and advance their research. They learn to critically evaluate economic theory so that they can influence policy discussions as a means to positively shape our world and can study a range of specific economic and social policy issues of greatest interest to them. The MS requires completing a policy-oriented internship or taking a comprehensive exam to demonstrate that they can apply what they have learned.
Finding Support and Inspiration
Koler's journey at DU began in fall quarter 2019 when she declared a secondary major in math with a concentration in finance. As one of the first students accepted into the 4+1 program when it officially launched the following year, Koler characterizes the first three years as "very class-heavy and disciplined."
Her professors helped her meet and exceed academic challenges. "I had a class with Associate Professor [and chair of the Department of Economics] Markus Schneider where we had problems due every Thursday," she said. "I would do everything I could and then send him a long email of questions and he would always email me back on Wednesday answering them all."
Similarly in a course with Professor Yavuz Yasar that included weekend, open-book quizzes, "I would get stumped on a couple questions and after submitting my quiz, email him a long list explaining my thought process, asking where I went wrong and how I could do better."
Koler appreciates the program's research orientation and easy access to faculty expertise. "I know most of the faculty members, have had classes with a lot of them and I get to benefit from their specialized fields," she said. "For example, Professor Robert Urquhart is an economic philosophy guy and I feel like I can ask him anything about economic theory."
Exploring Practical Applications
Assistant Professor Juan Carlos Lopez helped Koler land an internship with the nonprofit organization Environment Colorado where she gained valuable experience working on campaigns for the Colorado Public Research Interest Group and Environment America.
"The thing I learned about nonprofits is that there's no hard skill set you need to work there," Koler said. "It's really about taking skills you've learned elsewhere in academia and other professional spaces and applying them."
To that end, after graduation, Kohler plans to look for employment that will help her build the skills needed to eventually segue back to the nonprofit world.
"DU has done a great job of preparing me for work in the corporate sector, government or consulting," she said.
Kohler believes the 4+1 program's emphasis on peer collaboration has helped her more creatively approach economic theory and its real-world implications.  
"I don't think I've had a class where I haven't had some type of study group collaboration," she said. "Especially in classes that require essays, bouncing ideas off each other has given me a much more comprehensive understanding."
Slated to graduate in spring 2023 and one of three students to receive an undergraduate award for outstanding economics student, Kohler believes the 4+1 program goes far beyond number crunching.
"It dives deep into what economic theory means for our economy today and addresses issues like finding new economic models for an urban environment," she said.
Schneider has high hopes for Kohler's future in the field.
"Jordan has exceled in all three of her majors," he said. "I'm very excited to see how she combines them to start her career after she graduates. With a master's completed and the combination of her strong quantitative skills and our program's emphasis on critical thinking, she will be well positioned to move into an impactful role right out of DU."