Theatre & Film Productions
Connecting Communities
DU PAI, in collaboration with the Colorado Department of Corrections (CDOC), connects incarcerated cast, crew and production teams to the public through live performances and audience talkback sessions. Arts-based performances serve educational purposes for both participants and viewers, while encouraging new conversations about the role of art across communities.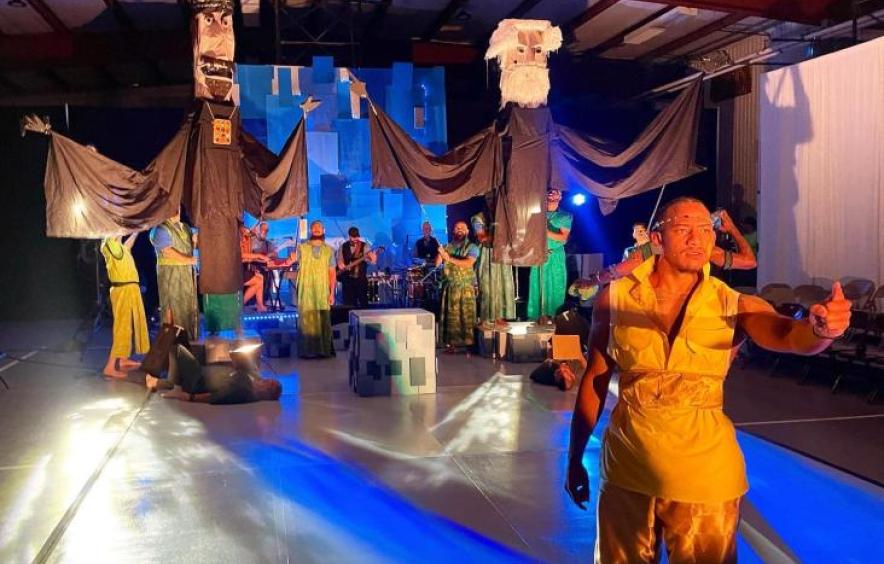 Attend a Performance
The DU Prison Arts Initiative partners with the CDOC to host theatre performances inside prison facilities. Attendees will need to comply with CDOC requirements, including a background check. Once approved, DU PAI will provide further information about what to expect when visiting. We also occasionally host performances at public venues, including the University of Denver. For additional information on attending an upcoming performance, either inside or outside a CDOC facility, please sign-up for the DU PAI newsletter.
THESE WALLS is an original, short-film retrospective of Colorado's oldest prison, Colorado Territorial Correctional Facility. The film was devised, written, and performed by artists who were incarcerated there during the facility's 150th year. The film draws from historical accounts and contemporary personal narratives in order to investigate one man's search for humanity through an unexpected correspondence within the walls of a prison hewn from the canyon that became Cañon City. THESE WALLS asks audiences to consider the ways care and accountability can create healing and hope in our criminal justice system. THESE WALLS is produced and created by the DU Prison Arts Initiative in partnership with the Colorado Department of Corrections.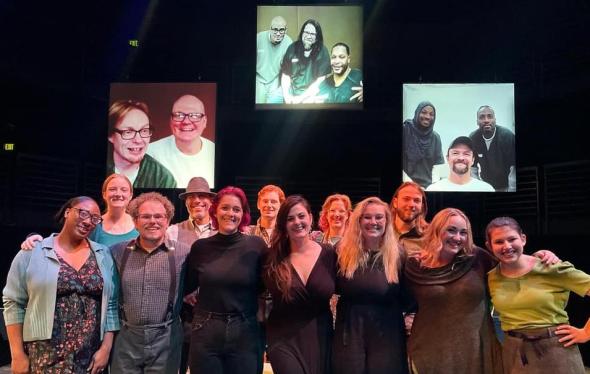 November 5-6
"Our Town"
"Our Town" tells the story of the fictional town of Grover's Corners and the everyday lives of its citizens. The play is written by Thornton Wilder, was directed by Ashley Hamilton, PhD, and included six DU undergraduate actors, three previously incarcerated actors (all on staff at DU PAI) and seven currently incarcerated actors who Zoomed in live to perform on projection screens.
Performances took place on November 5-6, 2021, at the Newman Center for the Performing Arts.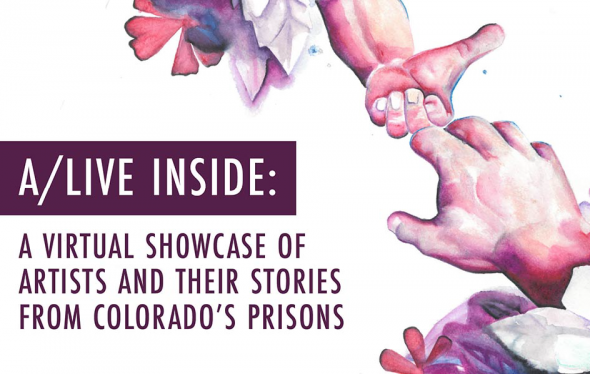 A/LIVE INSIDE
A/LIVE INSIDE was a live virtual event weaving together theatrical performance, song, music, dance, visual art and panoramic true-life stories of incarcerated artists from multiple prison facilities in Colorado. The showcase was followed by a live roundtable discussion from incarcerated participants, DU Prison Arts Initiative and the Colorado Department of Corrections.
Art by Andrew Draper (incarcerated at Sterling Correctional Facility)
I think a lot of people have the idea that prison is 'lock them up, throw away the key, they don't deserve anything.' So, when you start bringing the human conversation back . . . then those conversations start shifting.

DU PAI Incarcerated Participant
Antigone Performance at Limon Correctional Facility - Fall 2021

Filmed by Meili Smith

A Christmas Carol Performance by Denver Women's Correctional Facility at the Newman Center for Performing Arts - Fall 2020

If Light Closed Its Eyes Performance at Sterling Correctional Facility - Summer 2022

Photo taken by Drummond West

Antigone Performance Filmed at Limon Correctional Facility for DU PAI's virtual event: A/Live Inside 

Filmed by Meili Smith 

Godspell Performance at Colorado Territorial Correctional Facility & Fremont Correctional Facility - Fall of 2022

These Walls Film at Colorado Territorial Correctional Facility - Winter 2022

Filmed by Meili Smith

If Light Closed Its Eyes Performance at Sterling Correctional Facility - Summer 2022

Photo taken by Drummond West

Godspell Performance at Colorado Territorial Correctional Facility & Fremont Correctional Facility - Fall of 2022