Putting Creativity into Action
DU PAI's performances and arts events are evidence of memorable and enduring collaborations with facilities across Colorado. The casts and crews for these productions consist of incarcerated people, which means all design and technical elements are imagined and created inside. This dedication to the arts by all involved has resulted in two full-scale productions since Fall 2019.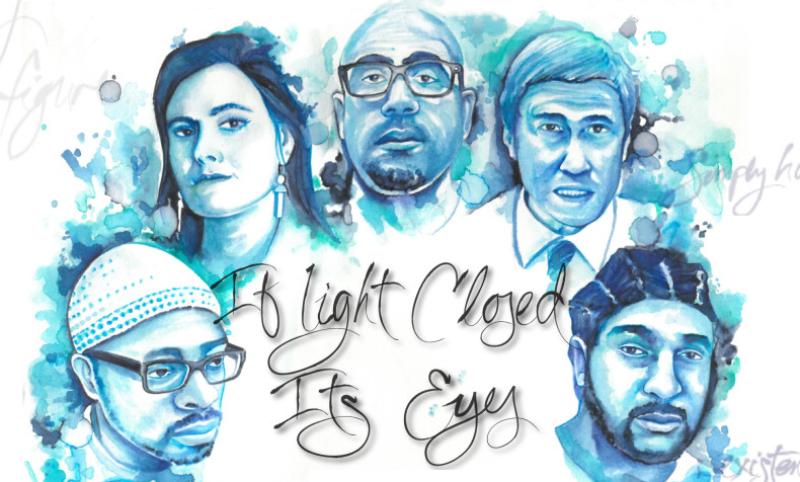 The DU Prison Arts Initiative and the Colorado Department of Corrections Presents:
If Light Closed Its Eyes
Created by Matthew LaBonte, Terry Mosley Jr., Ashley Hamilton, Craig Forbes, DeShon McKinnie and artists in Sterling Correctional Facility
A verbatim documentary play created from 100 interviews, exploring shared humanity and the criminal justice system
We are inviting the public to Unit 4 of Sterling Correctional Facility for the following production dates & times:
Friday, July 22 at 6 p.m.
Sunday, July 24 at 2 p.m.
Friday, July 29 at 2 p.m.
Saturday, July 30 at 2 p.m.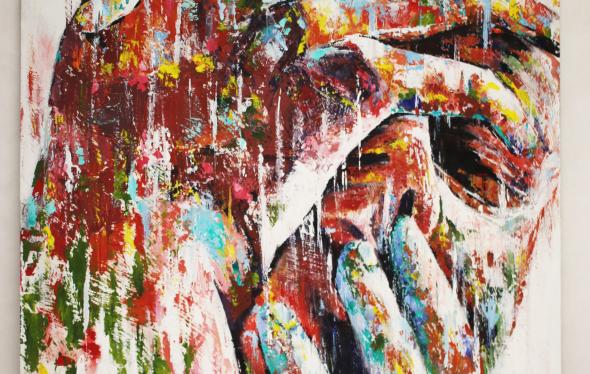 June 1–August 20, 2022
Current Chained Voices Exhibition
New to Chained Voices is a partnership with Denver Arts & Venues (DAV). DU PAI is thrilled to have our 2022 in-person exhibition hosted by DAV's McNichols Civic Center Building. This year's call-for-art packet included a letter from Shanna Shelby, Arts & Venues chief curator, which detailed the agency's mission, "So that all may thrive," and gave a brief history of the McNichols Civic Center Building, as well as an explanation of the curatorial process. This letter was sent in the spirit of friendship, inspiration and community-building, so that Chained Voices artists were given the same amount of professional respect and dignity inherent to artists on the outside.
Artwork pictured: "Lost," by Sullivan, incarcerated at Sterling Correctional Facility.
Visit Chained Voices at the McNichols Building 
I think a lot of people have the idea that prison is 'lock them up, throw away the key, they don't deserve anything.' So, when you start bringing the human conversation back . . . then those conversations start shifting.

DU PAI Incarcerated Participant