DU PAI's performances and arts events are evidence of memorable and enduring collaborations with facilities across Colorado. The casts and crews for these productions consist of incarcerated people, which means all design and technical elements are imagined and created inside. This dedication to the arts by all involved has resulted in multiple full-scale productions since Fall 2019.
Upcoming Events
If Light Closed Its Eyes, The Film
The University of Denver's Prison Arts Initiative (DU PAI) and the Colorado Department of Corrections (CDOC) are excited to announce that the film of IF LIGHT CLOSED ITS EYES is finally here! 
Upcoming Screenings: 
The Center for Restorative Practices at Amherst College: October 25th, 2023 at 6pm (EST)

University of Colorado Boulder: November 14th, 2023 at 6pm (MST)
If you would like to set up a screening of IF LIGHT CLOSED ITS EYES for your community, please reach out to us at prisonarts@du.edu
IF LIGHT CLOSED ITS EYES is a verbatim documentary play, created from 100 interviews, exploring the criminal justice system and shared humanity. This production was performed, designed, and produced with over 100 incarcerated artists, with the guidance of DU PAI faculty, in Sterling Correctional Facility in the CDOC and is the culmination of over two and a half years of work by the creative team. The live theatre production was performed for over 1,200 people (CDOC Staff, Residents, and the public) in the summer of 2022 in a cell house in Sterling Correctional Facility. The DU Prison Arts Initiative filmed this production to share its impact more broadly.
Executive Producer and Director: Ashley Hamilton
Director of Dance: Joanna Rotkin
Director of Photography: Drummond West
Producer and Production Manager: Tess Neel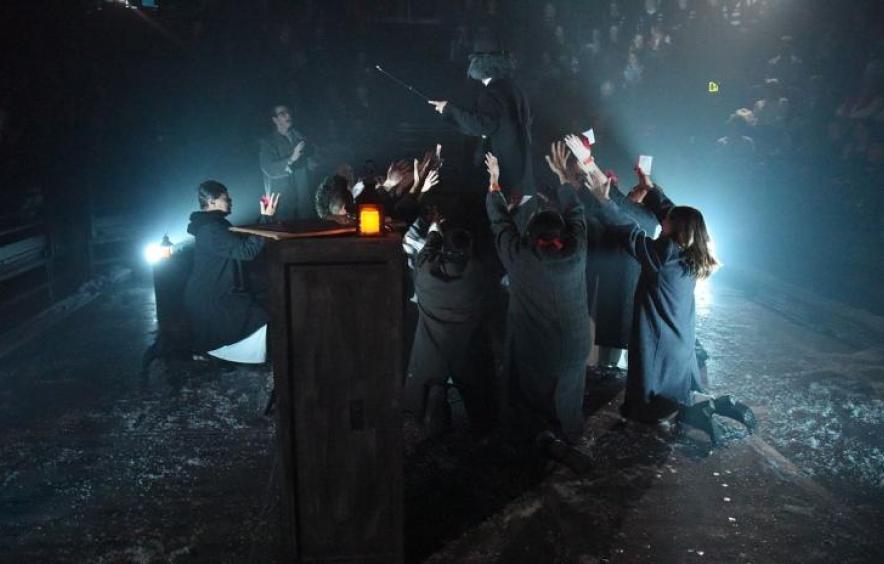 Attend an Event
To learn more about our Public Events, sign up for our newsletter and follow us on social media! Our monthly newsletter will provide you with the most recent information about upcoming DU PAI events inside and outside of CDOC facilities, as well as provide information on how to register for our events. 
Sign up for Our Newsletter