Opportunities for Students
Showcasing Student Creativity
Our students deepen classroom learning by taking their knowledge into the community. Student-run media outlets like The Clarion, Rocky Mountain Reverb podcast and Project DU F.I.L.M. give voice to DU community matters. Class projects range from campus initiatives in visual journalism and online newspaper reporting to community partnerships with organizations like the Denver Post and Metro Denver Nature Alliance. 
Studying abroad expands our global awareness, helping us understand what communication means across the world.

For one student, study abroad meant photographing Chile during a time of historic social unrest.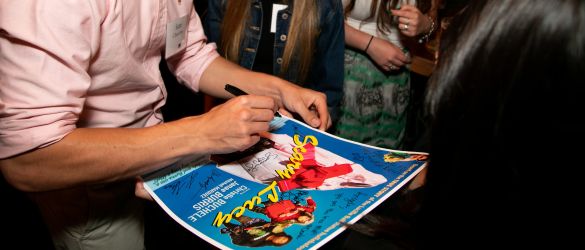 Project DU F.I.L.M. 
"Film Initiative Linking to Mentors"
Students from any major can collaborate with alumni and faculty on a professional film set and gain insight into the industry by helping to create, promote and distribute films.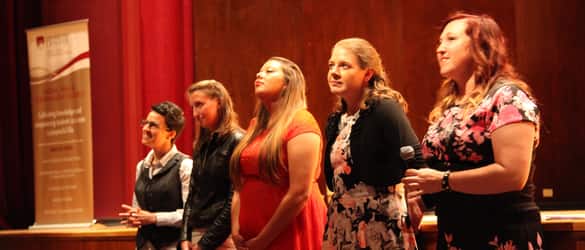 InShort Showcase
Featuring Student Films and Videos
Students exhibit their own compelling films in our annual showcase of final projects. 
The Clarion
Our Long-Standing Student Newspaper
The Clarion, first published in 1899, is staffed entirely by DU students. The Clarion covers news from sports and arts to opinion pieces, blog posts and podcast episodes.
Read the Clarion
Rocky Mountain Reverb
Student Podcast Goes Live
Rocky Mountain Reverb, a live broadcast from DU students, gives undergraduates real-world experience creating audio stories and producing live episodes for the DU community and beyond.
Listen Now