MFJS Podcasts Ring in the New Year with New Seasons and Episodes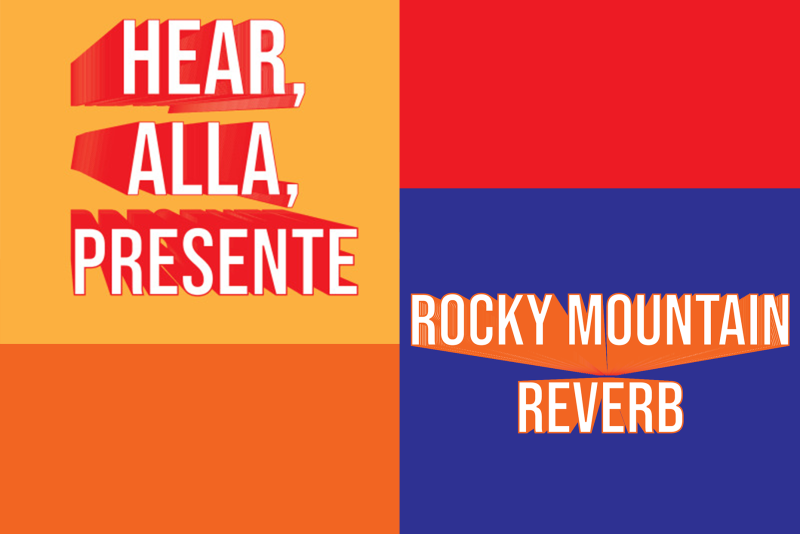 Rocky Mountain Reverb (RMR) and Hear Allá Presente (HAP), two of DU's MFJS podcasts, have officially relaunched across multiple audio streaming platforms.
RMR's second season is live, featuring new episodes produced by DU students from the Audio Documentaries course. HAP makes its official debut and has launched its first season featuring two new episodes now posted on its site. New episodes will be released every two weeks with RMR presenting topics on dating, education, fictional stories, while HAP highlights topics related to immigration in the Colorado community.
Rocky Mountain Reverb captures the world from the perspective of undergraduate students and faculty at the University of Denver. The RMR team was born in Spring 2018 as a byproduct of the Department of Media, Film and Journalism Studies' Audio Documentary course where students worked over the quarter to produce two long-format audio stories. These stories were student products of months long research, recording, and production and previously had no way of reaching beyond the walls of the media labs and classroom. RMR was the perfect solution to helping to reach the DU community and beyond.
With support from the Center for Immigration Policy and Research and the Center for Innovation in the Liberal and Creative Arts, Hear, Allá, Presente seeks to create a platform to uplift the often-silenced voices of immigrants in America by featuring stories from former detainees and current support organizations alike.
Listen to Rocky Mountain Reverb