This interdisciplinary undergraduate minor provides students with an in-depth and substantive exposure to the politics, society and religions of the Middle East through a variety of humanities and social sciences approaches, and through study of at least one major regional language. The minor helps DU undergraduates pursuing any major to develop deeper and more nuanced understandings of the Middle East.
The Middle East Studies minor offers you broad exposure to the issues, developments and phenomena characteristic of the Middle East, along with the opportunity to establish proficiency in Arabic or Hebrew, two of the major languages of the modern Middle East. You'll be able to use this degree to market yourself for careers in government, non-governmental organizations, and the academy.
DU's Middle East Studies Minor Offers:
A broad range of courses taught by recognized experts in their fields

An interdisciplinary approach which gives you a three-dimensional view of the region

Language training and proficiency that prepares you for a global future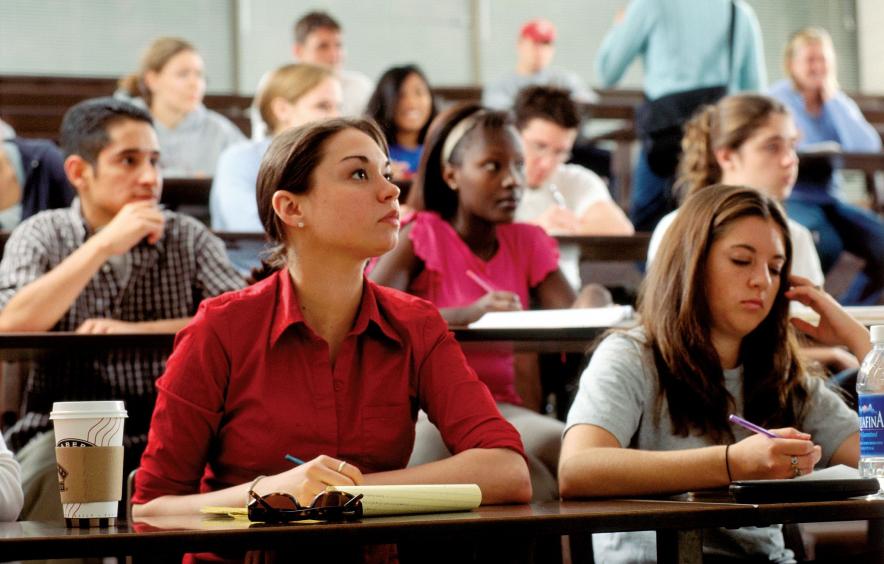 Degree Requirements
To minor in Middle East Studies, students will need to complete five, four credit-hour courses, for a total of 20 credit hours, as follows:
Arabic 2002 and 2100 OR Hebrew 2002 and 2003, AND
Three content courses. Students will need to take content courses in at least two departments/schools (e.g., you cannot take all three courses from HIST)
Students can transfer up to 10 credit hours from appropriate study abroad courses into the minor.
Students who successfully complete the 20 credit-hour coursework requirement will have the Middle East Studies minor noted on their transcript.
Please note:
Students who demonstrate proficiency in Arabic or Hebrew to the 2100/2003 level will have the language course requirements waived, and instead will take five content courses.
Students can take no more than 4 credit hours at the 1000 level.
Students pursuing this minor and the Judaic Studies minor must choose the JUST minor without the Hebrew emphasis if they are using Hebrew for both minors. Students cannot double count the second-year Hebrew requirement for the MEST minor and the JUST minor with Hebrew emphasis.
ARTH 3881
Dragons & Sultans: Islamic Art & Architecture 1250-1600
About this Course
Art and architecture in the Islamic lands from Genghis Khan in the 13th century to the Ottoman Sultan Suleyman the Magnificent in the 16th century. The course consists of three parts. First, it examines the changes that occurred in Islamic art as a result of artists' acquaintance with East Asian art and culture (14th century). Second, it discusses art and architecture in Central Asia and Afghanistan under Timurid rule (late14th-15th century), followed by an overview of the artistic achievements in the Early Modern Islamic lands under the Ottomans, Safavids, and Mughals (16th century). The course explores works of art in historical, cultural, and literary contexts, and points to the unique characteristics of each geographical region, as well as to pan-Islamic form and content. Among the topics that will be discussed: the architect Sinan and his legacy, the response of Islamic painting to European art, and representations of royal and religious concepts.
ENGL 2742
Modern Hebrew Literature in Translation: Against All Odds
About this Course
This course offers a survey of some of the most significant works of modern Hebrew literature available in translation. Students will consider how the development of Hebrew literature has contributed to the formation of contemporary Israeli identity, and how the conflicts that define the turbulent history of Israel are treated in works by canonical authors. The selection of diverse voices and literary materials exposes students to the social, political, and historical changes wrought by the rise of modern day Israel. This course counts toward the Analytical Inquiry: Society and Culture requirement. Cross listed with JUST 2742.
About this Course
This course looks at the histories of women in certain parts of the Middle East and North Africa in the 19th, 20th, and early 21st centuries. Geographically this course will focus on the histories of women in lands now associated with modern day Turkey, Iran, Israel/Palestine, Syria, Lebanon, Jordan, Egypt, and Saudi Arabia. We will pay close attention to women's education, political activism, and labor.