Invest in Liberal and Creative Arts
Research shows courses in the arts, humanities and social sciences prepare students to think critically, communicate effectively, develop new ideas, adapt and contribute in meaningful ways.
At DU, our CAHSS students demonstrate the value and dedication we have to a liberal and creative arts education. Through your support, our students are: 
Your support is also transforming the College by empowering faculty.
The Dean's Fund for Excellence supports the research and creative work of our faculty and enable students to explore the world, test out new theories and ideas and allows faculty and students to collaborate and innovate across the College
The Center for Innovation in the Liberal & Creative Arts supports faculty innovation
The Center for Art Collection Ethics provides postgraduate training opportunities for art museum and trade professionals
CAHSS programs give students the chance to conduct research in the field alongside faculty whose own research appears in such publications as the New York Times, The Hill, The American Scholar and Time.
Connect
Stay connected with the College. Attend performances and events, or check out the exhibitions at one of our galleries or museums. Participate in local and regional alumni opportunities, or volunteer your time. You are always welcome to be a part of our community.
Learn More
Give to the College of Arts, Humanities & Social Sciences
You can pick which area receives your gift — whether you want to honor a professor who had an impact on you, donate to your favorite DU program or help finance a DU student's education.
Give to a Department, Center or Institute
Departments, Schools & Areas of Study
Centers & Institutes
Until June 1, 2021 a special donor fund will match any gifts to the Center for Art Collection Ethics 1:1 up to $50,000. 
Jennifer Garner
Executive Director of Development
Erin Dietrich
Director of Alumni Relations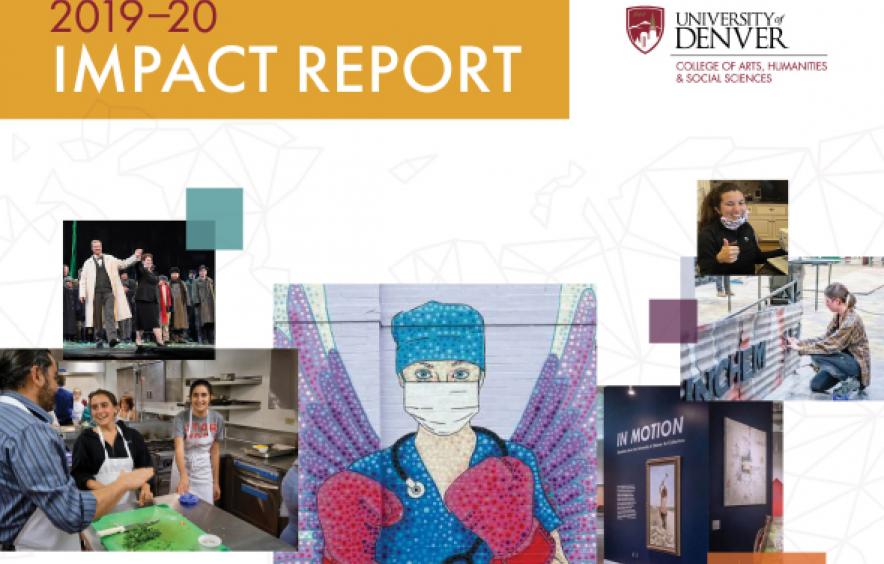 Your Support Helps us Make an Impact
We're proud of all we've been able to accomplish in 2019, as well as the ways we adapted and pivoted in 2020. Check out our digital impact report to read more about how we've kept our community safe, while continuing to provide high-quality education for our students.