A Growing Hub For Our Cultural Legacy
Our art collections continue to grow, primarily through gifts by alumni and friends of the University. Recent acquisitions include:
Gifts of works by Andy Warhol, Jim Dine and Vito Acconci
A significant collection of 19th-century English watercolors
A sizable archive of Soviet photojournalism
A host of works by prominent regional artists, many of them affiliated with the University
We're committed to increasing the display of our collections while using them as a powerful educational resource for students. Many of our newly donated works are currently displayed at the Madden Museum of Art in Greenwood Village, Colorado.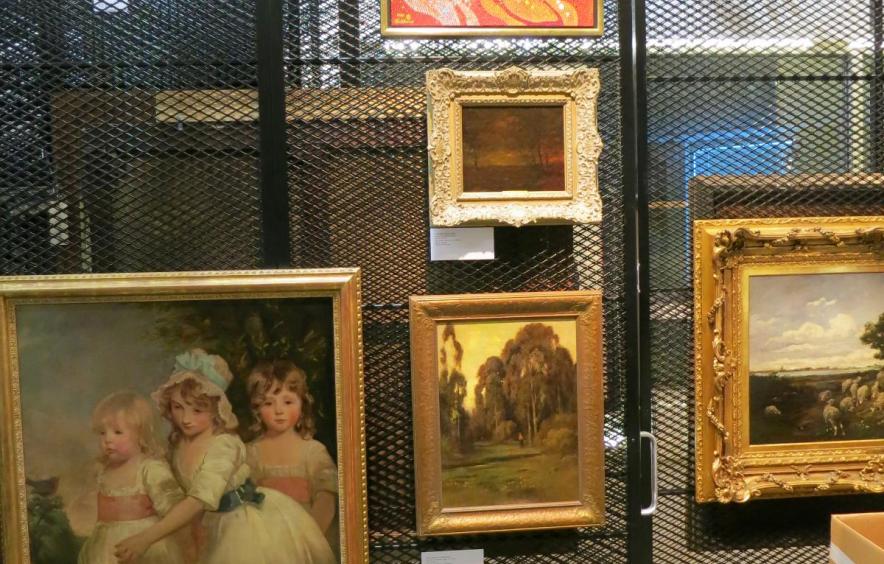 University Art Collections
The University Art Collections are located off campus at the Hampden Art Study Center (HASC), DU's first facility designed for the archival storage, examination and preparation of artworks in an educational setting. While we encourage the community to come explore our collections through our exhibits on campus at the Vicki Myhren Gallery or visit the collection off campus at the Hampden Art Study Center, you are always welcome to browse our collection digitally. Our collection database allows you to search our artwork and view images of each work of art.
University Art Collections Online
At HASC, students truly drive the projects and have a chance to receive top notch Collections Management training. This has contributed to our success in getting students placed in degree-related positions after graduation.

Nessa Kerr, Collections Manager, University Art Collections Student Opportunities
Madden Collection
In 2016, Greenwood Village developer John Madden, Jr. announced a transformative gift of The Madden Collection, with artworks valued at $10 million. The 135 works include pieces by major 19th century Italian masters, as well as American masters Thomas Moran, Albert Bierstadt, Jasper Francis Cropsey, Robert Rauschenberg and Viola Frey.