At the School of Art & Art History, you'll perfect the technical processes of art as you forge your own artistic pathway. You will explore diverse histories of art and master the critical skills of visual culture analysis and criticism. You'll also have opportunities to work with cutting-edge scholars and faculty practitioners as well as network with influential artists and museum professionals.
Guided along the way by our faculty, you'll explore your voice as an artist and a scholar. We educate students to think conceptually, refine aesthetic sensibilities and develop the habits necessary for skillful self-expression – with the landscape of the Front Range as inspiration.
The strong connection between the DAM and DU is invaluable to DU's museum-studies students. The ability to work in your field of interest while attending classes helps you learn how to balance work and school. The program gives students a leg up in the museum job market, which can be very competitive.

Jesse Laird Ortega, Museum Studies MA, '13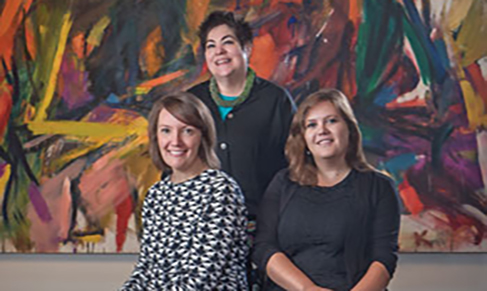 Art and Creative Dialogue
The School of Art and Art History provides a safe space to learn and explore ideas and emotions. We invite you to take time with each work of art. Art provides room for unexpected responses, discussion and growth. 
We welcome your participation in our creative dialogue. Please share your comments, questions and reactions: AboutArt@du.edu.