We're Here to Help
We aim to provide the support and skills you need to realize your potential. Whether you're seeking career opportunities, looking for financial support or simply curious about majoring in the arts, we can point you in the right direction.
Our community relationships, internship opportunities and research resources help you prepare for careers through hands-on experience. In addition, our commitment to inclusive excellence continually pushes us to widen our scope of resources to ensure an exemplary experience for students while preparing you to make a positive impact in your communities.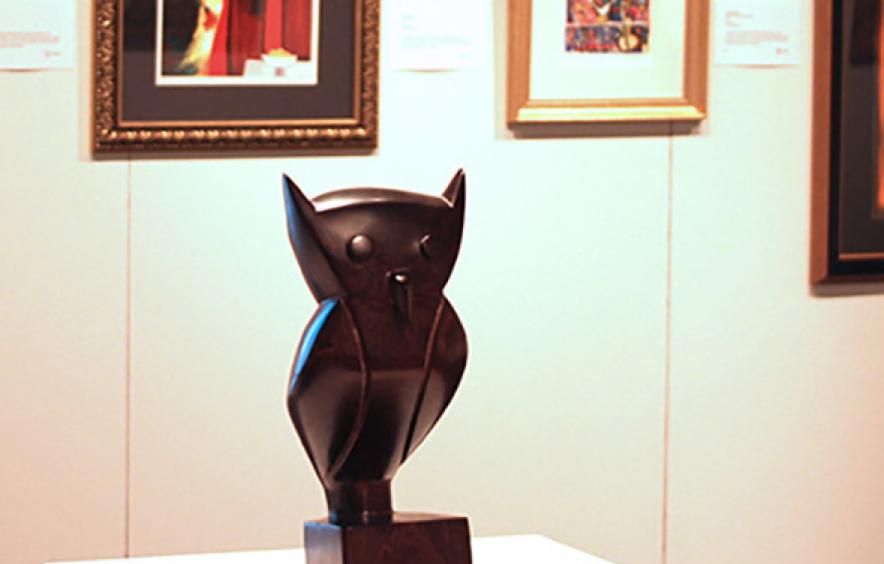 Visual Media Center
The Visual Media Center (VMC) provides digital imaging services to students for learning, research and teaching purposes. Digital images produced or purchased by the VMC are found in the Artstor Digital Library, a database available through the University Libraries to all DU community members. The visual resources collection contains nearly two-hundred thousand high-resolution images accompanied by high-quality metadata that can be used for further research and citations, unlike results from Google or other search engines. In addition to the teaching collections, students can explore artwork and archival objects held in the University Art Collections and the Special Collections at the Penrose Library.
Anyone in the DU community can request to have still images added to the visual resources collection for educational purposes. If you have questions about requesting images or the VMC, contact the Interim Director, Meagan Callahan. The VMC is located in room 122 in Shwayder Art Building.
The Strategic National Arts Alumni Project (SNAAP)
The School of Art & Art History participates in the SNAAP survey, which is designed to enhance the impact of arts-school education. Visit the SNAAP website to learn more about the value of an arts degree and the lives and careers of arts graduates.
See the SNAAP Survey Results
Travel Grants
The School of Art & Art History has a small fund to help defray the expense of art history graduate research for Masters Research Papers (MRP). Grants typically range from $100–$500. These funds come from an endowment started by art history alumni. Either scan and email your application to astott@du.edu or put it in Annette Stott's mail drawer in the Faculty Lounge.