Offering Hands-On Experience
We ensure our students get the hands-on experience they need to build skills and confidence as artists and art experts. Working with galleries, community partners and other resources, we offer opportunities for learning, employment and professional development.
These opportunities, combined with the University's career services, allow us to provide support throughout students' time with us and transition to post-graduation careers. It's never too early to begin mapping your path. Let us help you get started.
"My work at DU really prepared me for real, hands-on work here at the Denver Art Museum. I think that's one of the most important aspects, particularly as a graduate student, is to get hands-on experience in your desired profession."

Stefani Pendergast, Associate Collections Manager, Denver Art Museum Learn More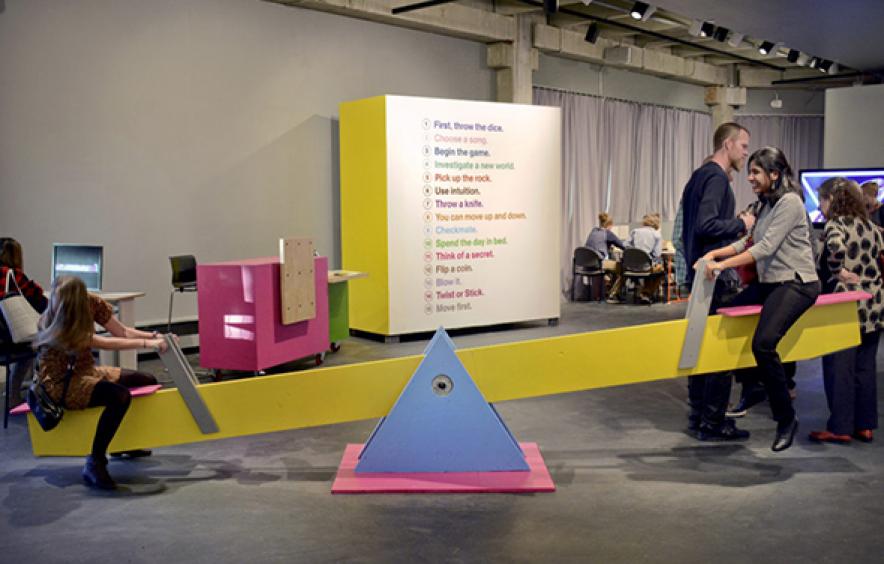 Galleries
Employment and Exhibition Opportunities
Along with providing opportunities to exhibit student work, our galleries allow students to acquire hands-on experience and employment through internships, museum publications, collections management and research. While most students who work in the galleries are pursuing art or art history degrees, our galleries also work with students from anthropology, library science and other disciplines.  
Thanks to our range of gallery opportunities, by the time they graduate students can have a robust portfolio of exhibited work as well as job-relevant experiences to help jump-start their careers. 
Learn More
Vicki Myhren Gallery
The Vicki Myhren Gallery is our main exhibition gallery. It features work from students as well as regionally, nationally and internationally renowned artists. Students can take advantage of the gallery's current exhibitions, panels, lectures and informal meetings with artists and scholars.
Gallery 023
Located in the Shwayder Art Building, Gallery 023 is an exhibit space dedicated to showcasing the works of our BA and BFA students. It's an ideal space for student exhibitions and studio critiques. 
Shwayder Lobby Gallery
Located on the main floor of the Shwayder Art Building, the Shwayder Lobby Gallery showcases School of Art & Art History student artists, informal faculty exhibitions and other short-term shows.
Museum of Anthropology
A teaching museum and laboratory for experiential learning, the Museum of Anthropology Gallery hosts exhibits curated by DU faculty, graduate students and community curators and organizations.
"My work with the University Art Collections and the Hampden Art Center is the reason I'm sitting here today... My experience at DU with kicking-off a lot of the University Art Collections policies and establishing the Hampden Center... directly impacted my ability to do my job here at the Clyfford Still Museum."

Bailey Placzek, Associate Curator & Catalogue Raisonné Project Manager, Clyfford Still Museum Learn More
Collections
Employment and Training Opportunities
Our collections allow students to acquire hands-on experience through workshops and employment as work studies, graduate teaching assistants, and hourly positions. Many of our students who work in the collections are pursuing art or art history degrees with concentrations in conservation or museums studies, but we also work with students from anthropology, library science, and other disciplines.  
Learn More
Hampden Art Study Center
Located off campus, the Hampden Art Study Center (HASC) is DU's first facility designed for the storage, examination and preparation of artworks in an educational setting. It provides a secure climate-controlled space for access to and care of the University Art Collections. Collections management staff, including graduate students of the School of Art and Art History, now have a dedicated and secure workspace in which to research, handle, catalog, photograph and manage DU art holdings.
Madden Museum of Art
The Madden Collection, located off campus at the Madden Museum of Art, creates new opportunities for DU students studying art history, museum studies, studio art, and many other fields. It provides behind-the-scenes access to original artworks for research, curatorial projects, and professional training opportunities.
Community Partnerships
Offering Job-Relevant Experience
Many of our faculty members are active practitioners at prominent arts organizations and institutions along the Front Range. Our community partnerships give students the opportunity to acquire hands-on experience through internships, volunteering and summer jobs. The Madden Museum, one of our partners, lets students get involved in local art. Currently, undergraduates and graduate students are planning and installing a new exhibit for the Madden Museum.
If you have a unique internship opportunity in mind, we encourage you to reach out to explore your options. Chances are we have a contact that can help facilitate an opportunity.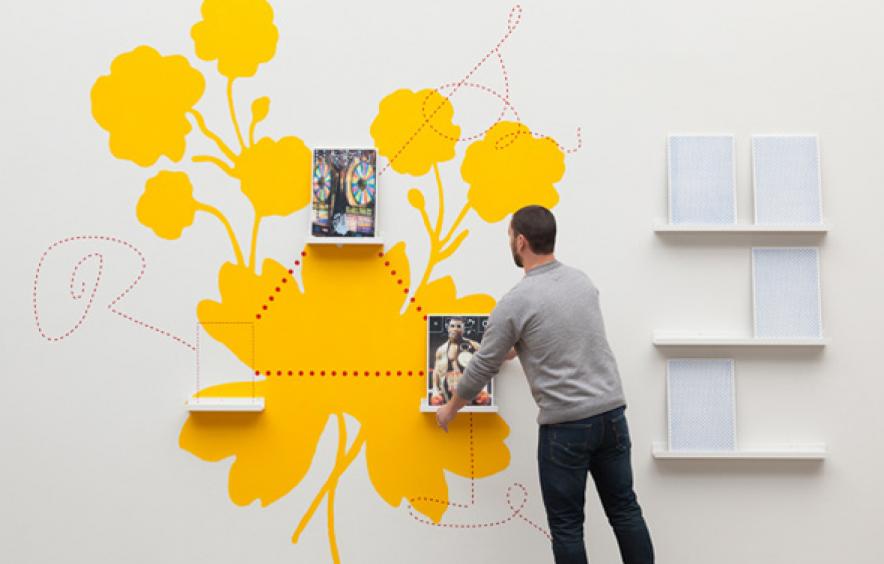 Work Positions
Earn Where You Learn
Our students can find employment as gallery attendants or working in studios. Contact us to learn more about the available positions.