Alum Preserves Powerful Stories Through Documentaries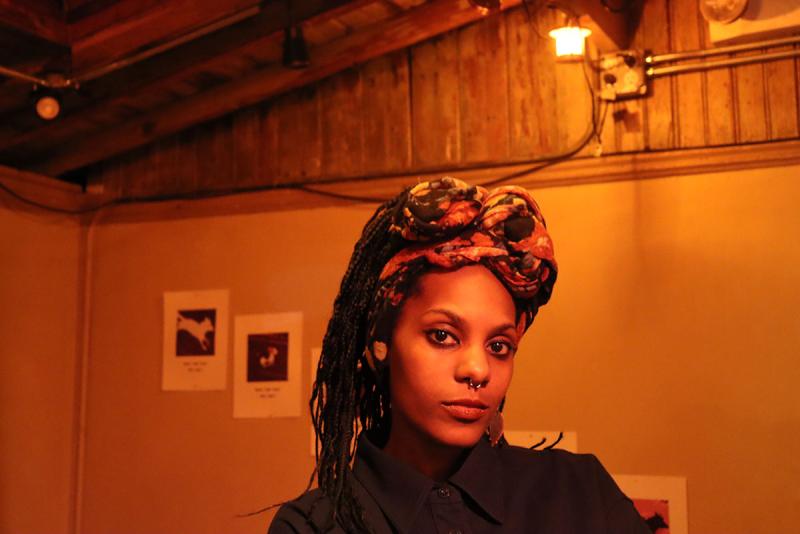 On a cold winter day not long ago, New Yorker Jasmine Szympruch (BA '15), who uses they/them pronouns, returned to their father's house in Conifer, Colorado, on a mission of discovery. The documentarian has spent thousands of hours combing through footage and artifacts that belong to others, but this time, Szympruch was searching for a piece of their own history.
With the help of their father, Szympruch scrounged through piles of boxes in the basement. They found three videotapes—a glimpse into the past: "Hi. I'm Jasmine, and I like to make films," a 10-year-old Szympruch proclaimed with a smile.
Just over a decade after uttering those words, Szympruch made their first film. After short stints in finance, fashion and retail, they found their creative footing in the film industry. Over the years, they have worked on several projects, including the documentary short "Crescendo!" and Disney's "On Pointe," a television documentary filmed inside the School of American Ballet. Most recently, Szympruch served as an associate producer on Apple Originals' "Louis Armstrong's Black and Blues", directed by journalist Sacha Jenkins. That work opened the documentary film program at the 2022 Toronto International Film Festival. Last year's opener, "Attica," was nominated for an Academy Award for Best Documentary.
"People are influenced by the films that they see, both documentary and narrative. It was an exciting accomplishment for the team," Szympruch says.
"Louis Armstrong's Black and Blues" premiered in New York City on Szympruch's birthday, Sept. 27, and it's now streaming on Apple TV+. On that project, Szympruch was part of a small team of six. For 18 months, they dedicated their life to preserving Louis Armstrong's life and achievements, culling through thousands of tapes, scrapbooks and artifacts. They logged and named more than 3,000 assets.
"It was like I went to grad school for Louis Armstrong," Szympruch says. "This was my favorite Black history class. We tried to tell it through his own words. He was an avid documentarian."
Documentaries aren't only about preserving history, Szympruch says. They're also about finding creative ways to tell someone's story.
"Storytelling is my goal. And in any of the ways in which I can pursue that I'm grateful," Szympruch says.
They hope to tell new stories as they reignite their passion for performing. In fifth grade, Szympruch starred in their first show, Arthur Miller's "The Crucible" as the lead character. At that young age, they learned not to limit themselves. As political science and theater major at DU, they found that their professors reinforced that same message, encouraging them to experiment with even more roles.
"Once you get to a more corporate, capitalist, profit-driven space, they tend to put you in categories and boxes that will allow them to get the most profit. I didn't have to worry about that [at DU]," Szympruch says.
They've already had recent success in the performing arts space. In September, the same month that the Louis Armstrong documentary premiered, they directed "Reparations for a Sage" for the Rooted Theater Company in Brooklyn.  
That experience helped rekindle their passion for theater. And as they foraged through the artifacts of their life, they took pride in their journey and their progress. 
"I'm on this path as a creator and as a being of the universe," Szympruch says. "This is just a role, and I'm participating just as I was meant to."