CAHSS Alumnus Offers Unique Experience to DU Student, Hopes to Inspire Other Alumni To Do The Same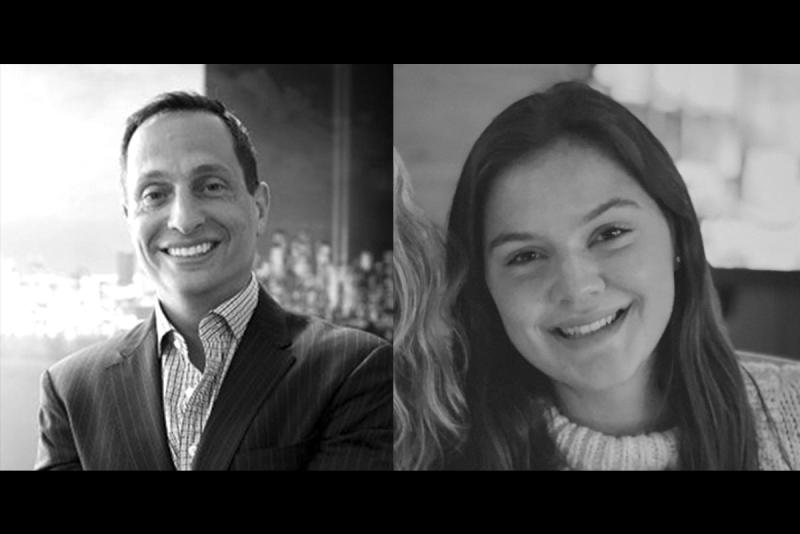 In 1990, after graduating from the University of Denver with a bachelor's degree in communication, Richard Diamond headed south to New Orleans.
At the then-Times Picayune, he worked in a management training program. In 1994, Diamond helped the paper launch its first website – Nola.com.
A lot has changed in 28 years, he says. From a corporate tower in New York, he's watched the media industry evolve. Now, president of the Headline Group, an Advance Local company Diamond is giving back to his alma mater by providing internship opportunities for DU students.
"We should help them explore our industries. I think it's a wonderful thing to do. Certainly, having interns around brings some excitement and energy to the office," Diamond said.
This summer, Diamond offered an internship to Rachel Wright, a Media, Film & Journalism, student with a keen interest in sports.
Wright loves football. After all, she grew up in Birmingham, Alabama, just an hour east of Tuscaloosa, home of the Crimson Tide.
"I've always known I wanted to work in sports," Wright said.
At the Headline Group, a part of Advance  Local, Wright got hands-on experience with a variety of sports-centered roles.
"When I started, they were really adamant about me trying a little bit of everything," Wright said.
She served as an editor for sports betting content, provided by Pickswise, on Advance  Local-owned websites. She dabbled in social media content creation and quality control with Headline Studio and CBS Watch Magazine. But if you ask Wright, one experience stood above the rest – a behind-the-scenes look at an untitled animated series with Eli Manning. The series is being produced by Headline Studio. According to The Hollywood Reporter, it will center on "a shy quarterback with a secret power – a magic arm – who leads a team of unlikely players through heroic adventures."
Though Wright never got to meet him. She wasn't in the room where it happened, but she was close. She was with the Headline Studios team as they prepared for their meeting with Manning.
"I don't think I realized how much work went into a kids television show when I was watching as a child," she said. "They put a lot of thought into the characters."
While most of her internship was remote, Wright got to meet Diamond in person. The two had lunch, and like old friends, they talked about the ever-evolving University of Denver campus.
"It turns out that I've been to the house that he lived in," she said with a chuckle.
Wright's internship with the Headline Group not only provided her with a 40 hour-a week real-world mentorship, but also provided her with a paycheck.
"To work that much without any form of compensation — that would've been a lot harder," she said.
Wright's not alone. Approximately 40% of all internships in the United States are unpaid, reports career site Zippia. And Rhonda M. Gonzales, Dean of College Arts, Humanities and Social Sciences, wants to fix that.
In 2021-22, the CAHSS Dean's Office funded seven internships, providing each student $3,000. But in order to reach the College's strategic goals, CAHSS is launching Internships for All, an ambitious new program to provide paid internships to any CAHSS student who would benefit from an internship experience.
"The Internships for All initiative aspires to ensure that all CAHSS students can participate in high-impact internships to enhance their learning, grow their professional networks, and ready them for career launch through experience in their field of interest," Gonzales said. "I am thrilled at Richard's support of our students and hope many alumni are inspired to join him and other supporters in achieving our Internships for All goal.
"We have an obligation to help," Diamond said. "What better way to do it than to help our university."
If you would like to help fund CAHSS student internships, click here.