Diversity Statement by the Daniels College of Business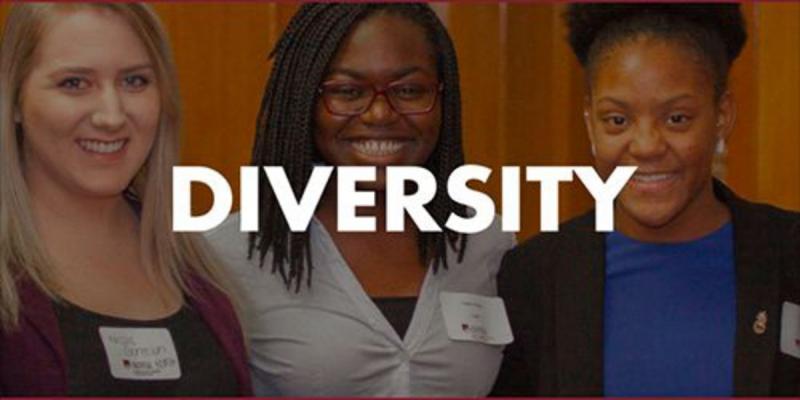 By Mikayla Pevac
Previously published in the Department of Media, Film & Journalism Studies' Multicultural Journalism course's special issue of the DU Clarion, November 2017.
The Daniels College of Business is one of several colleges on DU's campus that has a diversity statement included on their main website, but the only one with a page totally dedicated to the topic.
"A diverse and inclusive environment at the College is imperative," according to Andrea Matousek, associate dean for operation for Daniels College of Business. "This is not simply because the commitment aligns with our values but it reflects the fact that we have an obligation to meet the needs of our corporate and hiring partners—and they demand a talent pool that reflects the market in which they operate," she said.
According to Matousek, every aspect of a college's make-up is based on people – people who come from different backgrounds and have had a variety of experiences in order to keep the college thriving.
"Diversity at the Daniels College transcends race and ethnicity. We recognize that teams comprised of individuals from diverse backgrounds, different experiences, cultural competences, economic circumstances, for example, perform better," said Matousek. "Diversity in this sense enhances the College's academic vitality, enables our students to study and engage in a more realistic environment and challenges the broader community to recognize the value and contributions from all members of the community."
The Daniels College also aims to contribute to the bettering of DU's social climate through their Inclusive Excellence Business Case Competition (IE). Last year, 2016, the competition used DU and the free speech wall as their case study.
"As one of the country's few business case competitions surrounding diversity, the IE Business Case Competition allows students to apply critical thinking and knowledge about diversity to real-world problems facing the participating companies," according to an excerpt from the Inclusive Excellence Business Case Competition website.
According to Matousek, Inclusive Excellence is not limited to just the IE Business Case event, however; the pursuit of diversity is interwoven into the very core of the Daniels College of Business.
"While the College has a great deal of work to do in an effort to achieve our own very high standards in this critical area, we believe that we are building the foundation necessary to support and facilitate our community's continued progress in this space. Diversity is not a series of events for us. It's the feeling behind all of our actions," concluded Matousek.
Overall, for Matousek, diversity is behind every action she and the Daniels College of Business undertakes.