Federal Study Notes Success of MotherWise Program on Healthy Relationships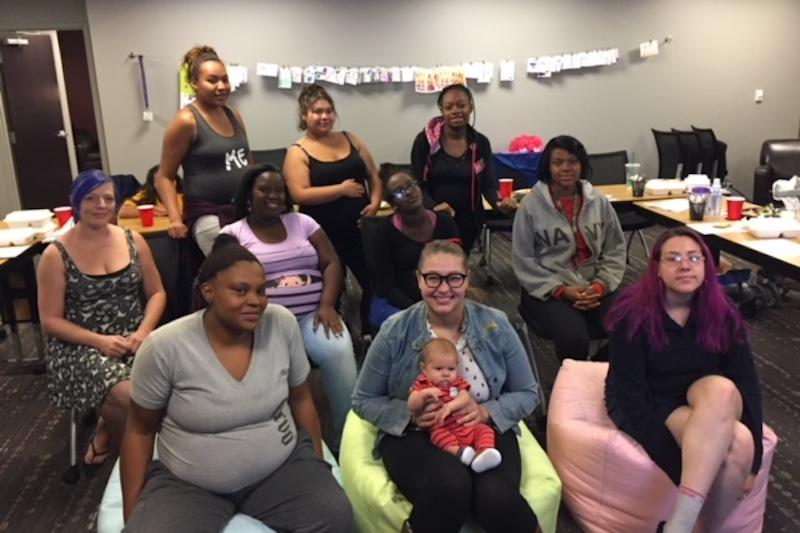 In 2015, DU psychology professor Galena Rhoades set out to empower women and their families to thrive with a program called MotherWise. Now, a new federal study is proving that MotherWise does just that and more.
Thanks to federal grant money, the University of Denver and Denver Health partnered in 2015 to create MotherWise, a program for expecting or new moms. The six-week journey focuses on education related to communication, solving family problems, maintaining healthy relationships and the transition to motherhood.
The workshops serve nearly 500 women in the Denver area every year and use evidence-based curriculum that Rhoades developed with DU colleague Scott Stanley. 
"The MotherWise program is designed to provide skills and resources every mother needs, supporting them in being the parents they want to be and having the families and lives they deserve," Rhoades says. "Before MotherWise, this kind of programming didn't exist in the Denver community."
Mathematica and Public Strategies took a closer look at the impacts of MotherWise by following women in the program for one year and comparing them with women who did not participate. The key findings show good news for the effects of MotherWise on the women it serves. The highlights:
MotherWise had a positive impact on women's relationship skills and healthy attitudes toward relationships after one year

Women enrolled in MotherWise were less likely to report having an unintended pregnancy during this period

For women who remained in a relationship with the baby's father, those enrolled in MotherWise reported improved quality of that relationship
"These findings are significant because we are making a difference on some very real indicators of maternal and child health and poverty," Rhoades says. "If programs like MotherWise can make this kind of difference in the lives of families, they have the promise to be able to have longer term, positive effects for both the mother and her baby."
MotherWise is possible thanks to two federal grants from the Administration for Children and Families through the Office of Family Assistance and from the Family and Youth Services Bureau. They provide more than $5 million. Recently, new funding has allowed MotherWise to expand its programming to teen moms.
"With new funding, we were able to start offering these services to even more mothers. And last year, we began serving teen parents, too, with a new program just for them," Rhoades said. "Having a baby is challenging, especially if you are young and don't have all the resources and support you need. And we want to make sure teen parents have all they need to make bringing up their new baby a success."
This new research study plans to follow up nearly three years from now with the women in the study to examine the long-term impacts of the MotherWise program. To read more from the study, click here.