Q&A: The Inauguration of President-Elect Joe Biden and What's Ahead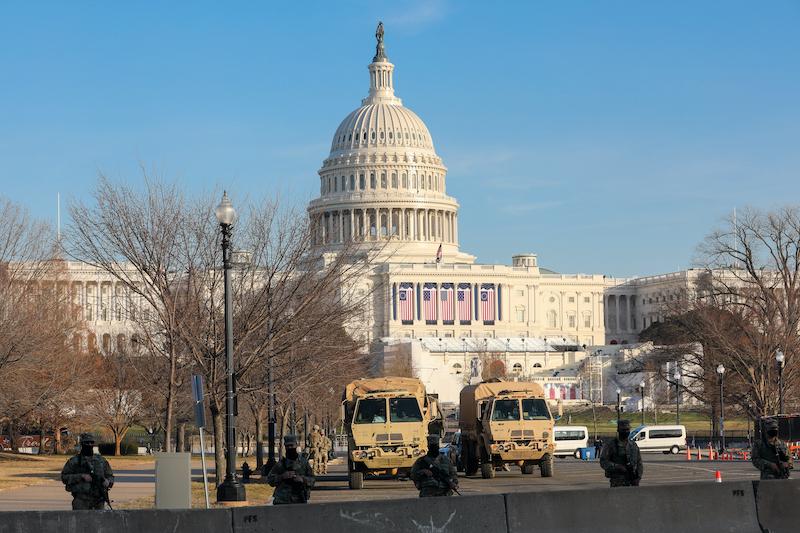 Today, Joe Biden will be sworn in as the 46th president of the United States, and Kamala Harris will become the first female vice president, the highest-ranking female elected official in U.S. history, and the first African American and first Asian American vice president.
This notable moment in history comes as this deeply divided nation confronts a global pandemic and economic uncertainty. Several DU professors joined the DU Newsroom for a conversation about the challenges ahead.
Joe Biden is about to become the president of a very divided nation, and he has called for unity and healing after the 2020 election. What are the biggest challenges he faces?
Seth Masket, political science professor:
Biden was nominated based on his history of working across party lines and not alienating moderates. However, he enters office during a highly polarized era when many congressional Republicans are not only opposed to him but actively worked to overturn his election. Many will continue to claim his election was illegitimate. He also enters office amidst some of the highest tensions for political violence that we've seen since Lincoln's inauguration in 1861. Biden will likely attempt significant outreach, but the number of people willing to accept his olive branch is likely to be small.
For the first time in U.S. history, the U.S. will have a female vice president and a record number of women serving in Congress. What does this say about the shifting landscape for women in politics? 
Sara Chatfield, political science assistant professor:
The growing number of women serving in the federal government reflects two realities. First, there has been enormous progress in women's representation in politics in recent years. About a quarter of the seats in both the House and the Senate are now held by women — a significant increase from even a decade ago. And, while women have traditionally had the most success in the Democratic party — and that's still the case overall — women candidates made a number of gains in the Republican party as well this year, especially in the House. There are now 30 Republican women serving in the House, which is a record for the party. This year was also interesting for the number of woman-versus-woman races — elections in which women represented both major parties in the general election. This year, there were 51 such races for the House and Senate, including the hotly contested race here in Colorado's 3rd congressional district between Republican Lauren Boebert and Democrat Diane Mitsch Bush. 
 All of this progress does not mean that equal gender representation has been achieved. Women's representation in the federal government still falls well below their share of the population, and a woman has never been elected president. When we consider both race and gender, these statistics look even worse. With Kamala Harris leaving the Senate to be inaugurated as vice president, there will now be zero Black women serving in the Senate. Scholars have examined a number of factors that help explain this lack of representation, including lack of party support (especially for Black women and Republican women); rules that make it challenging for mothers to run for office, such as limitations on the use of campaign funds to pay for child care; and gendered socialization that may make it hard for some women to see themselves running for and holding public office.
The stock market soared after Biden won the election. What kind of impact can we expect on the stock market after the transition to the Biden administration?
Mac Clouse, finance professor:
Trump and Biden had very different plans for their economic policies. When Biden won, the market now knew which plans we will see. This reduction in uncertainty has a positive impact on the market. Biden plans to increase taxes on corporations and wealthy individuals. This can have a negative impact on the economy and the stock market. However, Biden also wants to provide more stimulus benefits to consumers, which will increase consumer spending. He also wants to spend more on our infrastructure (highways, bridges, etc.). Both of these spending increases will be good for the economy and the market. Much of this information is already incorporated into stock prices now. Unless there are big surprises that can impact Biden's plans, we shouldn't see big changes in the market, either up or down after the transition. Then the market will just wait to see what Biden's steps are to make his plans happen.
What can we expect from Biden's immigration plan, and what is it likely to mean for Dreamers?
César Cuauhtémoc García Hernández, law professor:
President-elect Biden and Vice President-elect Harris have repeatedly promised to ask Congress for sweeping immigration reform legislation early in their tenure. All indications are that Dreamers, including people who currently benefit from DACA (Deferred Action for Childhood Arrivals), are likely to be among the incoming administration's top priorities. The Supreme Court stopped the Trump administration from ending DACA, but a group of Republican-led states claim that the Obama administration never had the power to launch the initiative in the first place. I expect the Justice Department under President Biden to vigorously defend DACA from this lawsuit. But the fact that legal challenges remain pending eight years after DACA was created illustrates that only Congress can create a permanent option for migrants brought to the United States as children.
A change in the administration means new leadership to tackle the coronavirus pandemic. How could this change vaccine distribution?
Govind Persad, law assistant professor:
The Biden administration has made an early commitment to expanding capacity to deliver COVID-19 vaccine by increasing the number of large-scale vaccine administration sites, rather than counting only on private medical providers, and by using mobile vaccine provision to bring vaccination to communities. In doing this effectively, the Administration could learn from state and local efforts, such as Rhode Island's effort to bring vaccines to vulnerable communities. They have also shown interest in making the priority system for vaccine access more flexible. Here, too, recent reports from places like Connecticut suggest that flexible prioritization and moving unused vaccine to high-demand sites can help accelerate the vaccine rollout.   
To learn more about how this inauguration fits into the history books, listen to the Season Two premiere of DU's RadioEd podcast here.