Summer Classes in Santander, Spain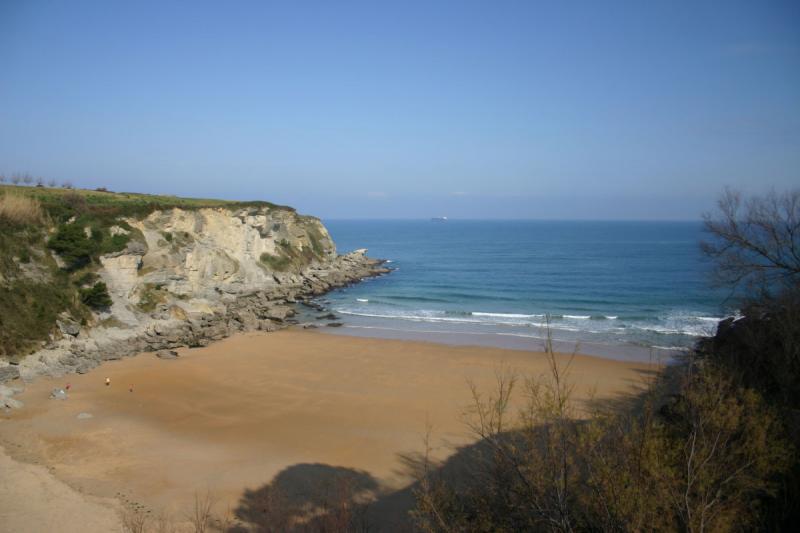 This summer, a group of 17 Spanish students are immersing themselves in Spanish culture and civilization on the northern coast of Spain, in the city of Santander. The four-week study abroad program is led by Professors Javier Torre and Susan Walter from the department of languages and literatures. Students take a language class at a Spanish university taught by a local instructor, and also a Spanish culture and civilization class taught by Torre and Walter.
"It's an ideal combination where students go abroad, enroll at a local institution and benefit from all the local university has to offer, while still taking a class with DU faculty," said Torre.
In the culture and civilization class, rather than study history in books, students live it. In the Cave of El Castillo, a world heritage site that contains some of the oldest paintings made by humankind, students practice the same painting techniques used by Neanderthals who lived 60,000 years ago, learn how to make fire with silex rocks, and practice hunting techniques using a "propulsor," one of the first technological breakthroughs of prehistoric times.
On another cultural excursion, students learn to build huts just as the Celtic populations of this region did approximately 3,000 years ago, and just a few kilometers away, students walk through the remains of a Roman town and a reconstructed Roman villa in order to learn about the lifestyle and the urbanization models of the Romans who lived in northern Spain 2,000 years ago.
"Another important aspect of the students' immersion is the enriching homestay experience that they all take part in during their month-long stay," said Walter. "By living with a Spanish family and eating two meals a day with them, the students really get a sense of how Spaniards live, while also giving them the opportunity to understand a local's perspective on various topics covered in class—such as regional identities in Spain, the current economic crisis and the Franco regime."