Are you eager to study questions like: "Why do gender, racial and class inequalities exist? What are the origins of the self? How do groups make social change?" Our BA in sociology analyzes small-scale human interactions alongside broad-based, international social movements to provide you with both theoretical knowledge and practical, research-based methods.
Small class sizes allow professors to guide, counsel and advise you according to your individual interests and career goals. As you develop specific interests, you can bring these together in an honors thesis to graduate with distinction in the major. 
Our sociology program exposes you to a range of theories and research methods as well as practical avenues to apply that knowledge. Graduates enter the job market with the distinct advantage of having a firm grasp on research design and methods, strong analytical skills and an understanding of social nuances in diverse communities. These skills are invaluable in a variety of fields, including law, social work, education, advocacy, public policy, non-profits, journalism and more.
Sociology at DU Offers:
The Partners in Scholarship (PinS) program, which allows you to collaborate with faculty on research initiatives

Internships that empower you to apply classroom learning to larger communities in business, social service and government

Special events led by award-winning faculty and guests whose work actively contributes to local and national policy debate 

Career development and an alumni mentoring program, which offer insight into opportunities after graduation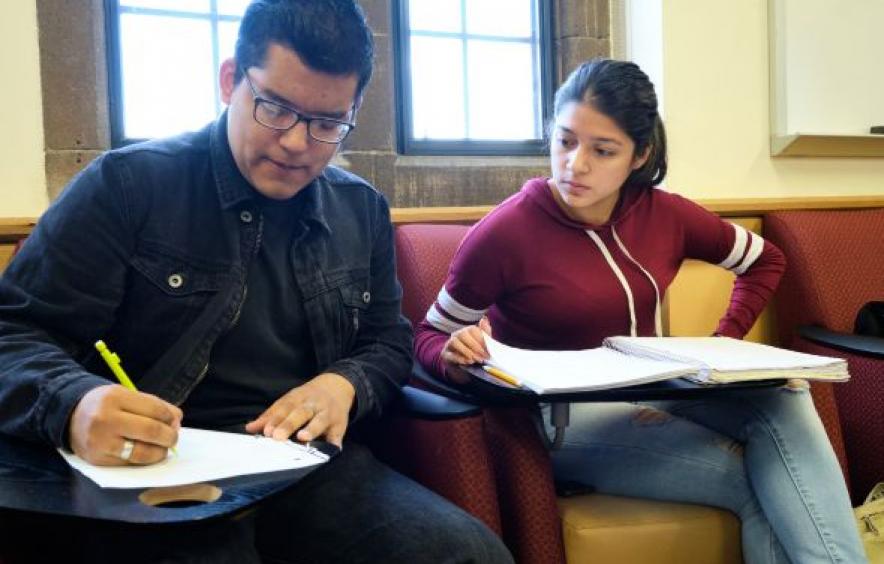 Degree Requirements
To major in sociology, students complete a minimum of 40 credits in the sociology program. These include 20 credits of core sociology courses and at least 20 credits of sociology electives. Up to four credits in the electives category can be an internship.
Students may not double-major, double-minor or major-minor in both sociology and criminology.
Requirements for distinction in sociology include a minimum of 3.5 major GPA and 3.25 overall GPA, completion of a senior thesis and selection of a thesis advisor.
Secondary major requirements are 40 credits (same requirements as for BA degree).
Students minoring in sociology must complete 20 credits of sociology classes, including Understanding Social Life and at least 16 credits of sociology electives. Up to four credits can be an internship.
For more information about courses, degree/minor requirements and the program, visit the DU Undergraduate Bulletin.
About this Course
Opportunity to gain valuable work experience, explore various career options, develop job competencies and apply theoretical knowledge to practical concerns of the world. Must have junior or senior standing, be sociology or criminology major or minor, have a cumulative GPA or 3.0, and have taken at least three sociology- and/or criminology-related courses beyond SOCI 1810.