Through the museum & heritage studies concentration, you'll acquire backgrounds in the theoretical and academic as well as the practical and professional aspects of museum anthropology and heritage studies. We educate our students to become practicing anthropologists in museums and related cultural institutions. You'll complement your academic and applied course work with hands-on training in the University of Denver Museum of Anthropology and through supervised internships. The program also works closely with the museum studies program in the School of Art & Art History, offering joint courses in conservation, curatorial studies and museum management.
Degree Requirements
In addition to the core degree requirements in anthropology, museum & heritage studies track students must complete:
One of the following:

ANTH 4744 Museum Anthropology

ANTH 3630 Archaeological Method and Theory

6 additional courses in their focus area
These courses prepare you for diverse careers in museum anthropology and heritage studies. 
"Sometimes our representations of the cultures of the Americas conflict with how those cultures are represented in the mainstream. It's my job to ensure that our workshops reflect current thinking regarding education and cultural responsivity, and make sure we represent the culture the Museo aims to honor in its full reality."

Leah Zavaleta, Alumni, MA in anthropology with a concentration in museum studies Read more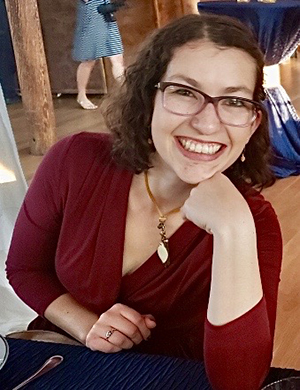 Esteban Gomez
Co-Director, Undergraduate Studies; Associate Professor, Museum & Heritage Studies
Learn More
Christina F. Kreps
Director, Museum of Anthropology and Museum & Heritage Studies. Professor, Anthropology
Learn More
ANTH 4070
Folklore & Cultural Heritage
About this Course
Folklore and Cultural Heritage is the study of the expressive behaviors and practices that constitute the ordinary, everyday life of communities. Folklore includes the intangible cultural heritages of all peoples, for example, the artistic expression reflected in stories and storytelling, music, dance, legends, oral history, proverbs, jokes, popular beliefs, customs, dialects and ways of speaking. Everyone has folklore and participates in the "folklore process." 
About this Course
This course introduces students to museum anthropology and the ethnography of museums as well as the theoretical and practical sides of museum studies. The course is based on the following premises: Museum anthropology is a form of applied anthropology in which museums are a venue for making anthropological insights and knowledge accessible and relevant to the public; Museums, as institutions of public culture, are a forum for exploring contemporary social issues and concerns; The role of museums in society and civic engagement is at the core of contemporary museum anthropology and Museology. 
About this Course
Digital Anthropology introduces students to computer technology used in anthropological research. Students study and then produce a number of digital products useful in the analysis and interpretation of museum collections, for archaeological mapping and research, and for the dissemination of anthropological knowledge online. This process covers the use of Geographic Information Systems (GIS) for spatial analysis, three-dimensional imaging programs ranging in scale from broad landscape mapping to detailed digital artifact analysis. In addition, the use of geophysical methods for imaging what is below the surface allows students to produce images of what lies below the ground in archaeological contexts.