Lamont Alumni Profile: Kevin Keith
by Ian Wisekal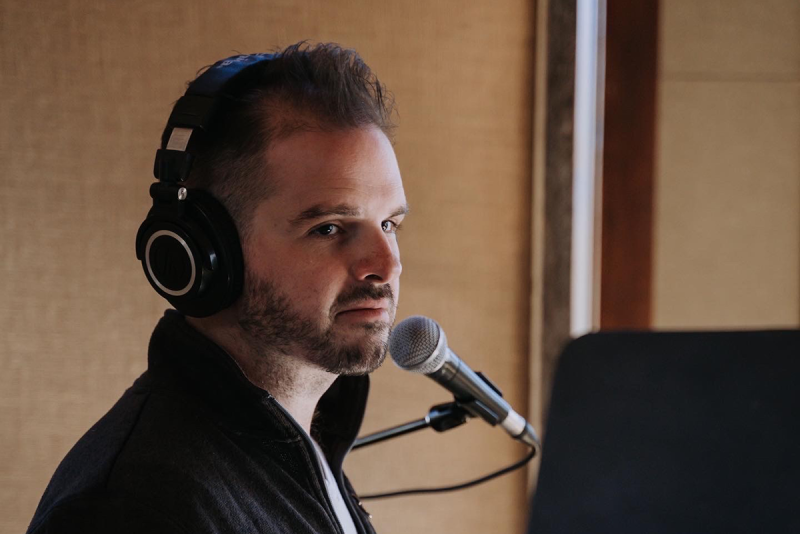 How many percussionists find themselves equally at home on the classical stage and in a Nashville rock band? For two-time Lamont alumnus Kevin Keith (PC '17, AD '19), it's part of the same language. "From ten years of orchestral excerpts to rock, pop and country on drum set – it all translates," he assured me.
Keith, who distinguished himself as a member of winning percussion ensembles at Lamont and at the Percussive Arts Society International Conference (PASIC), has rapidly carved out a place for himself in the Nashville music scene. He plays four shows per week with his band, Too Hot for Leather, in Nashville's famed Lower Broadway venues; he helps songwriters with recording, keyboard and drum tracking (what Keith calls "pseudo-producing"); and he gigs all over town. "Things that I was told would take five years to play out have happened quite quickly," said Keith, who relocated to Nashville in May of 2021.
The ravages that COVID-19 wrought on the music industry had two important upsides for Keith. It gave him opportunities to fill openings left by drummers who had transitioned to other fields, and it opened his eyes to the role that music played in his life. Every career experienced upheaval in the pandemic, which made Keith ask, "What's the point of not doing what you want to be doing? If 2020 taught me anything, it's that I can't do anything else besides play music for music's sake."
Happily, there has been a lot of music since then. It's not uncommon in Nashville, Keith told me, to be asked to learn 20 songs in a week and perform them with no rehearsal. Part of what makes him able to successfully operate under those kinds of circumstances stems from his training at Lamont with Prof. John Kinzie. Not only are the ensemble listening skills he learned crucial to his job, but so are the rigors of physical and mental preparation. "So much of what John taught us was playing with proper technique to take care of ourselves," Keith recalled. It also has a lot to do with mindset. Quoting Kinzie, Keith said, "Music will make you prove how much you want it."
After teaching at the One Call Institute, a summer program for liturgical music, Keith plans to set out on the road with Too Hot for Leather, with whom he's writing a full-length album of original music. The tour will last for months and swing through nine states in the Midwest and Southeast to lay the groundwork for the album's release, which is slated for next spring.
There are other interesting projects in the pipeline for the hardworking musician. Keith is working on some solo music, which he's recording and producing himself for now. But it's not an entirely solo future: after the band's tour is over, he added, "I want to get a cat."