An Extraordinary School, University & Arts City
With a world-class faculty and concert venues, the Lamont School of Music is widely recognized as a premier music school. Students from across the world audition to study at Lamont, where they gain the skills and experience necessary to succeed in today's dynamic arts world. Our commitment to excellence includes a multi-genre curriculum and award-winning performers engaging with audiences from across the Rocky Mountain West.

Our students experience and participate in Denver's unrivaled metropolitan arts environment, where professional performing arts companies offer inspiration and performance opportunities. Our graduates pursue professional careers as outstanding performing artists, composers, conductors, entrepreneurs, recording professionals and scholars.
Whether you are a prospective student, an audience member or an arts supporter, we welcome you to Lamont and invite you to explore our website.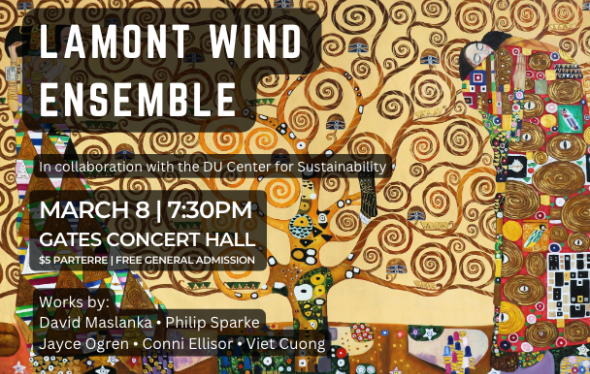 Wednesday, March 8
Lamont Wind Ensemble
Please join us for a musical collaboration between the Lamont Wind Ensemble and the University of Denver Center for Sustainability. This collection of music expresses each composer's aspiration to communicate the grandeur of our natural world, the potential deep spiritual connection we can all experience with a connection to nature, and the fear and urgency that accompanies a call for greater attention to sustainability.
7:30 p.m.
Gates Concert Hall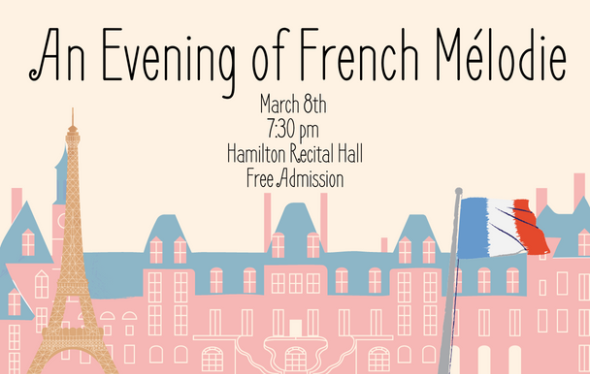 Wednesday, March 8
An Evening of French Mélodie
Singers from the graduate French Repertoire Class perform art songs. Works by Gounod, Viardot, Massenet, Saint-Saëns, Fauré, Duparc, Chausson, Debussy, Satie, Hahn, Ravel, Boulanger, and Poulenc.
7:30pm
Hamilton Recital Hall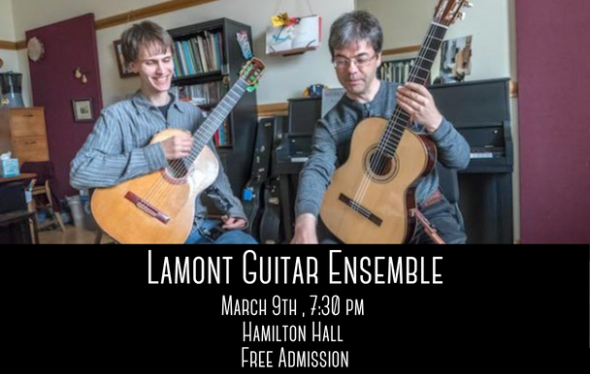 Thursday, March 9
Lamont Guitar Ensemble
Ensembles vary in size from duos to octets, including collaboration with singers and other instrumentalists. Repertoire includes music from the Renaissance to the present day.
7:30 p.m.
Hamilton Recital Hall
"Lamont is going to give you the opportunity to really be heard as a musician."

Ruby Pucillo, BA Jazz Voice
The Spirituals Project
The Spirituals Project is a community organization dedicated to preserving and revitalizing the spirituals, through musical, educational, and social justice work in our community.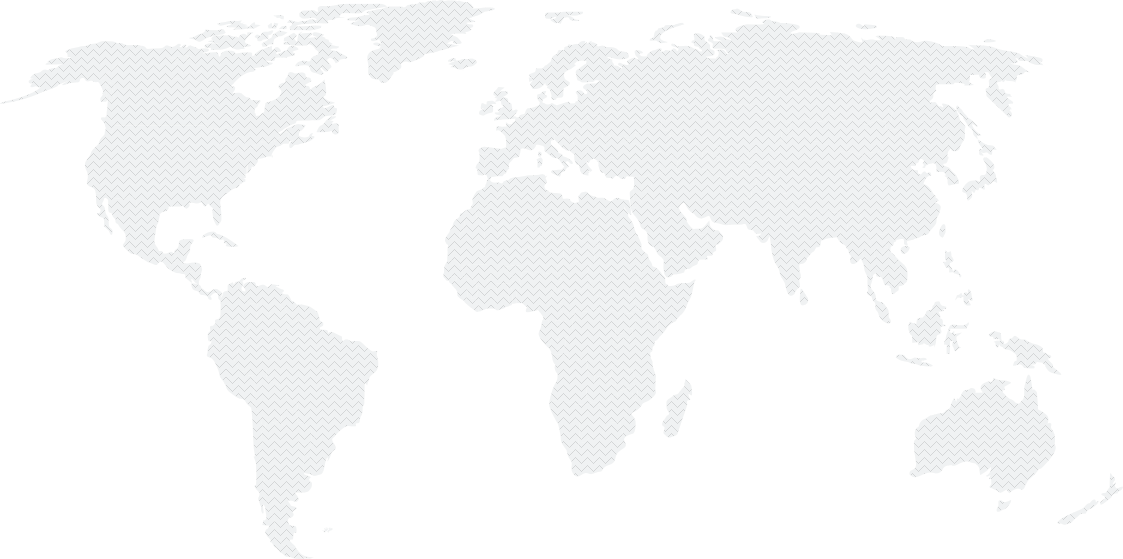 7:1 Student-to-Faculty Ratio
300+ Performances Per Year
43/16 States/Nations Represented