As Lamont Society donors, your gifts make the Lamont School of Music thrive as one of the nation's top destinations to study and perform. Since 1983, the Lamont Society has provided financial support and promoted the mission, vision and activities within the community for the University of Denver's Lamont School of Music. Your gifts support and sustain the excellence of our programs and the talent of our students, faculty and staff. Your donations and endowed funds account for more than 50 percent of our operating resources. This supports our ensembles, helps us purchase instruments, underwrites master classes and performances by guest artists, maintains scholarships, sends our ensembles on tour, and provides travel funds to students for summer festivals, competitions and auditions.
This year celebrates a milestone in the history of DU and Lamont. Just over 20 years ago, Robert & Judi Newman made a memorable gift that led to building the Robert & Judi Newman Center for the Performing Arts, one of the nation's finest university performing arts centers and the home of the Lamont School of Music. They have continued to support Lamont and attend events in the Newman Center for those 20 years, joined by nearly two million audience members. Students pass through Joy Burns Plaza daily on their way to rehearse or perform in the near acoustical perfection of June Swaner Gates Concert Hall, the intimacy of the Williams Recital Salon or the Hamilton Family Recital Hall with its spectacular Coors pipe organ.
As donors, you are a special group in the Lamont community. Your generosity supports our program in many ways. Some examples include scholarships, instrument purchase, underwriting guest artists, student professional development, faculty development, and supporting our ensembles as well as the opera program. Looking to the coming year, your renewed support will help us provide resources in these areas and others. Your philanthropy, both individually and as a group, makes a difference in sustaining our program and keeping us competitive. You are a part of our success.

Keith Ward Director, Lamont School of Music
I've had the pleasure of attending concerts and events in the breathtaking concert and recital halls for half of those 20 years.

I've enjoyed seeing and hearing students perform and grow as accomplished musicians. One real pleasure was watching the Lamont School of Music grow, with graduates now performing, conducting and composing all over the world from the stage of the Metropolitan Opera to a rock band in Copenhagen, and an actor on London's West End.

I want to thank our donors for donating to provide student scholarships, equipment and experiences. I hope we all use this special anniversary to inspire new accomplishments with generous donations.



Phyllis Goodman President, Lamont Society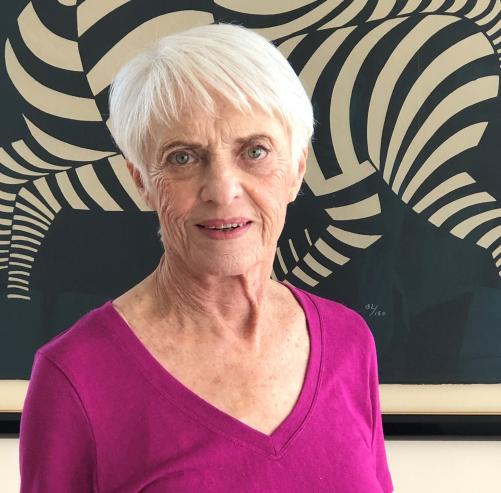 Levels of Giving & Gift Designations
Prelude One (individual) $80+
Prelude Two (couple) $160+
Overture One (individual) $125+
Overture Two (couple) $250+
Chorus $500+
Big Band $1,000+
Kathak $2,500+
Symphony $5,000+
Opera $10,000+
Encore $25,000+
Ovation $50,000+
You may also make a recurring donation either monthly, yearly or quarterly.
Give by Phone: Laura Mack at 303.871.6267 or Keith Ward at 303.871-6400 keith.ward@du.edu 
Text to Give: Text LAMONT to 41444
Give Online
Mail to:
Lamont Society
University of Denver Lamont School of Music
Newman Center for the Performing Arts
2344 East Iliff Ave.
Denver, CO 80208

 
The Lamont School of Music Fund allows your donation to be used where it is most needed.
The McGoldrick Musical Stage Works Endowment provides support for opera and musical theatre productions.

The Joe Docksey Student Career Development Fund, named for Lamont's long-time director, supports our students' career development.
The Keith Ward Visiting Artist Fund, named for Lamont's current director, helps fund visiting guest artists and master classes.

The Lamont Student Ensemble Travel Fund helps finance ensemble performances at schools, music conventions or special events.

The Lamont Undergraduate Scholarship Fund supports freshman, sophomore, junior and senior music majors to attend DU and fulfill their musical dreams.

The Nancy Cochran Graduate Scholarship Fund, named for our most recent former director, supports students pursuing Master's Degrees, Artist Diplomas and Performance Certificates.

The Spirituals Project Fund supports the award-winning choir and their work preserving spirituals, an oral tradition of work songs that were created and first sung by African peoples enslaved in America.

You may designate in the comments box where you would like other donations to be allocated.