Preview: Winter, Spring Arts & Culture Events at DU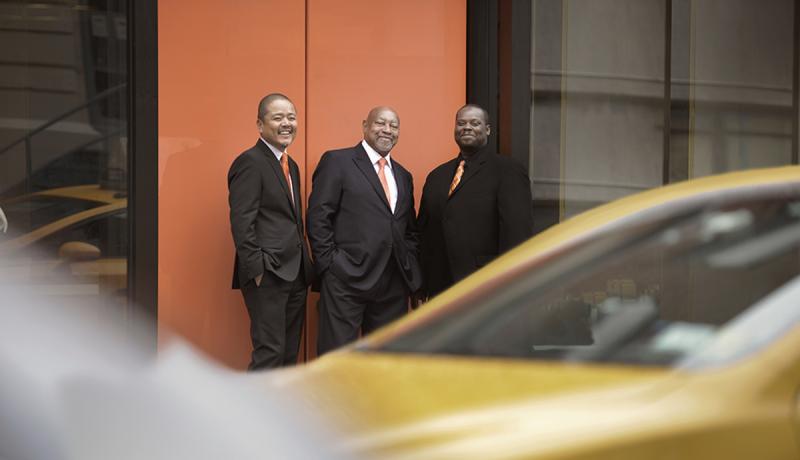 Upon return from Winter Break, University of Denver students, faculty and staff will have a plethora of events, concerts and shows to attend throughout the winter and spring quarters, thanks to a variety of offerings from the Newman Center for the Performing Arts, the Lamont School of Music and other DU departments.
"One of the hallmarks of the Newman Center is its vibrant dance programming," says Aisha Ahmad-Post, executive director of the Newman Center. "The juxtaposition of Kyle Abraham and Paul Taylor on the winter/spring season is exciting because it celebrates the legacy of Taylor while championing the future through Abraham's work."
This blend of old and new is visible in the jazz series, she says, with Cyrille Aimée's singular voice and NEA Jazz Master Kenny Barron both on display.
"We're thrilled to work closely with the Lamont School of Music to create opportunities for DU students to engage with nationally recognized artists."
Newman Center for the Performing Arts
The Newman Center for the Performing Arts continues the celebration of its 20th season with a full slate of performances, kicking off with "Manual Cinema Presents: Leonardo! A Wonderful Show About a Terrible Monster" on Jan. 18 at 6 p.m., a family-friendly book adaptation put on with projection, music and immersive sound.
On Jan. 27 at 7:30 p.m., dance company A.I.M by Kyle Abraham will take the stage at June Swaner Gates Concert Hall for a performance of dance-based work that is galvanized by Black culture and history.
Later in January, American music masters Sam Bush, Mike Marshall, Edgar Meyer and George Meyer will bring the sounds of bluegrass to Newman with performances on mandolin, acoustic bass and violin. They will play Jan. 30 at 7:30 p.m.
The Kenny Barron Trio will come to the Newman Center on Feb. 2 at 7:30 p.m. Kenny Barron will tickle the keys of his famed jazz piano, accompanied by bassist Kiyoshi Kitagawa and drummer Johnathan Blake.
Then, on Feb. 9 at 7:30 p.m., The Philip Glass Ensemble will perform Philip Glass' "Music in Eight Parts" from 1970, including selections from Glass' major works "Koyaanisqatsi," "Glassworks," "The Photographer" and "Einstein on the Beach."
KODO Taiko Performing Arts Ensemble will take to the stage Feb. 18 at 7:30 p.m. and Feb 19 at 2 p.m. for a showstopping performance of taiko drumming entitled "Tsuzumi."
The Newman Center will host three separate showings of the National Geographic Live Series, co-presented by the Denver Museum of Nature and Science. The first presentation on March 20 at 7:30 p.m. will show "Greenwood: A Century of Resilience with Alicia Odewale," about archaeologist Alicia Odewale's mission to uncover stories of resilience in the hundred years since the attack on Black Wall Street in the city's vibrant Greenwood district.
The second presentation on April 27 at 7:30 p.m. will feature "The Secret Life of Bears with Rae Wynn-Grant," which follows Wynn-Grant's work to protect and restore iconic wildlife populations, including North American black and grizzly bears.
The final National Geographic presentation on May 15 at 7:30 p.m. will show "Life on the Vertical with Mark Synnott," the story of Synnott's legendary first ascents of some of the world's tallest, most forbidding walls, from Baffin Island to Pakistan.
On March 27 at 7:30 p.m., the Paul Taylor Dance Company will present an inspiring and artistic performance of modern dance, featuring careful and stylish recreations of Taylor's work, along with new dances and programs.
Grammy award-winning vocalist Michelle DeYoung will come to Newman March 30 at 7:30 p.m. for a performance with pianist Cody Guy Garrison, featuring the operatic work of Korngold.
On April 2 at 2 p.m., Anne Leilehua Lanzilotti and Argus Quartet will perform "ahupua'a," a string quartet that addresses the Hawaiian concept of land division centered around community need. Both the artists and the audience will be seated on the stage for this unique performance.
The Mingus Big Band will bring its sound to Newman on April 6 at 7:30 p.m., celebrating the music of composer/bassist Charles Mingus with 14 of today's finest jazz musicians.
To close out the spring season, vocalist Cyrille Aimée will bring her talents—and inspiring story—to the Newman Center on May 19 at 7:30 p.m.
Lamont School of Music
On Feb. 23 at 7:30 p.m., Lamont will present the Spirituals Project Winter Concert, followed by a performance of the North Indian Classical Ensemble & Bluegrass Ensemble on March 3 at 7:30 p.m.
DU Department of Theatre
From Feb 1–4, DU's Department of Theatre will present "The Thanksgiving Play" by Larissa FastHorse: Good intentions collide with absurd assumptions in Larissa FastHorse's wickedly funny satire, as a troupe of terminally "woke" teaching artists scrambles to create a pageant that somehow manages to celebrate both Turkey Day and Native American Heritage Month.
Then, from Feb. 23­­–March 5, the department will present "Rent" by Jonathan Larson: In the late 1980s and early 1990s, friends in Manhattan's East Village struggle to build the lives of their dreams. Pennilessness, drug abuse, HIV/AIDS, social tension and political unrest, among other hardships, challenge the group physically and emotionally. Facing the problems head on, they make personal self-discoveries and find what really matters most in life.
Two cycles of the department's Senior Capstone projects will play April 20–23 and May 25–28.
Tickets for all performances are available at newmantix.com.
Other events and performances
On Feb. 16 at 5 p.m., in Sturm Hall, Room 248, Sam & Freda Davis Auditorium, the Colorado Environmental Film Festival (CEFF) and the Department of Media, Film & Journalism Studies (MFJS) at DU present a night of environmental films.