M. Roger Holland II, Director
The Spirituals Project is a Community Organization

 
dedicated to preserving and revitalizing the spirituals, through musical, educational, and social justice work in our community. Our work centers around a community choir open to all.
Our Mission

 
is to preserve and revitalize the music and teachings of the sacred songs called "spirituals," created and first sung by enslaved Africans in America in the 18th and 19th centuries. Spirituals uplift in times of crisis, heal, comfort, inspire and instill hopes and dreams, thereby transforming individuals, communities, and whole societies. Our goal is to ensure that the spirituals will be passed on for many generations to come.
Awards, Events & Special Performances
A past recipient of the Denver Mayor's Award for Excellence in the Arts, the organization has presented a wide variety of musical and educational programs over the years, including a national conference on spirituals in 2013 featuring poet Nikki Giovanni as keynote speaker, and a historic concert in 2009 at Denver's Ellie Caulkins Opera House in honor of Dr. Martin Luther King, Jr.'s 80th birthday featuring the renowned mezzo soprano Denyce Graves as guest artist. In the fall of 2018 the choir returned to the Ellie Caulkins Opera House to perform with international opera star Kathleen Battle.
Join Us!

 
We welcome people of all ages, backgrounds, and abilities to join our community choir. You do not need to be able to read music or have had any formal musical training to participate in The Spirituals Project Choir. Please join us. For more information about the organization, or to audition and join the choir, please email The Spirituals Project Director, M. Roger Holland at roger.holland@du.edu. 
The Spirituals Project Choir performs "I'm So Glad Trouble Don't Last Always" in a virtual performance.
Upcoming Performances

The Spirituals Project Choir

Performing at the University of Denver, in the community and across the nation.

Sunday, October 23, 2022 at 4:00 p.m.
First Congregational United Church of Christ
1128 Pine St.
Boulder, CO 80302

 

 

Sunday, November 13, 2022 at 4:00 p.m.
Trinity United Methodist Church
1820 Broadway
Denver, CO 80202

 

Thursday, December 8, 2022 at 7:00 p.m.
Colorado Matters Holiday Extravaganza, presented by Colorado Public Radio
Gates Concert Hall
Newman Center for the Performing Arts
2344 E Iliff Ave
Denver, CO 80208

 

 

Friday, February 3, 2023 at 7:00 p.m.
AGO, Denver Chapter – Joint Organ/Spirituals Concert
First Plymouth Congregational Church
3501 S Colorado Blvd.
Englewood, CO 80113

 

Thursday, February 23, 2023 at 7:30 p.m.
TSP Winter Concert
Gates Concert Hall
Newman Center for the Performing Arts
2344 E Iliff Ave
Denver, CO 80208

 

May 11-13, 2023
National Conference, "Healing '23"

 

Saturday, May 13, 2023 at 7:30 p.m.
TSP Spring Concert
Gates Concert Hall
Newman Center for the Performing Arts
2344 E Iliff Ave
Denver, CO 80208

News

CBS Evening News, Colorado Public Radio & a university documentary.

View national news stories about M. Roger Holland and the Spirituals Project

COLORADO PUBLIC RADIO

CPR Classical launched a yearlong spirituals radio project called Journey To Freedom. Explore the collection of reporting on this page. 

 

CBS EVENING NEWS


Director M. Roger Holland and choir member Alice Raspberry were interviewed by Janet Shamlian on THE CBS EVENING NEWS. WATCH
 

COLORADO PUBLIC RADIO


M.. Roger Holland speaks to Colorado Public Radio Classical's Monika Vischer on Journey to Freedom: The Spirituals Radio Project. WATCH


UNIVERSITY OF DENVER DOCUMENTARY


The University of Denver produced a documentary on the Spirituals Project. WATCH

History

Dr. Arthur C. Jones

created the Spirituals Project to provide education about these songs, in an effort to preserve an important American cultural treasure.


The original Spirituals Project Logo

The Spirituals Project was formally incorporated in December 1998, but the organization has its roots in activities that date back more than seven years earlier. These activities included educational concerts, lecture and workshop programs, and the development of an educational public television documentary film. These varied activities provided the background and impetus for the establishment of The Spirituals Project as a formal educational organization, founded by Dr. Arthur C. Jones, former Clinical Professor of Culture and Psychology and Associate Dean for Inclusive Excellence at Colorado Women's College at the University of Denver.

 

The Fisk Jubilee Singers

 
Documentary: "I Can Tell the World"
Explore the work of the Spirituals Project and the history of the spirituals tradition in this 2008 public television documentary, co-directed and produced by Larry Bograd and Coleen Hubbard.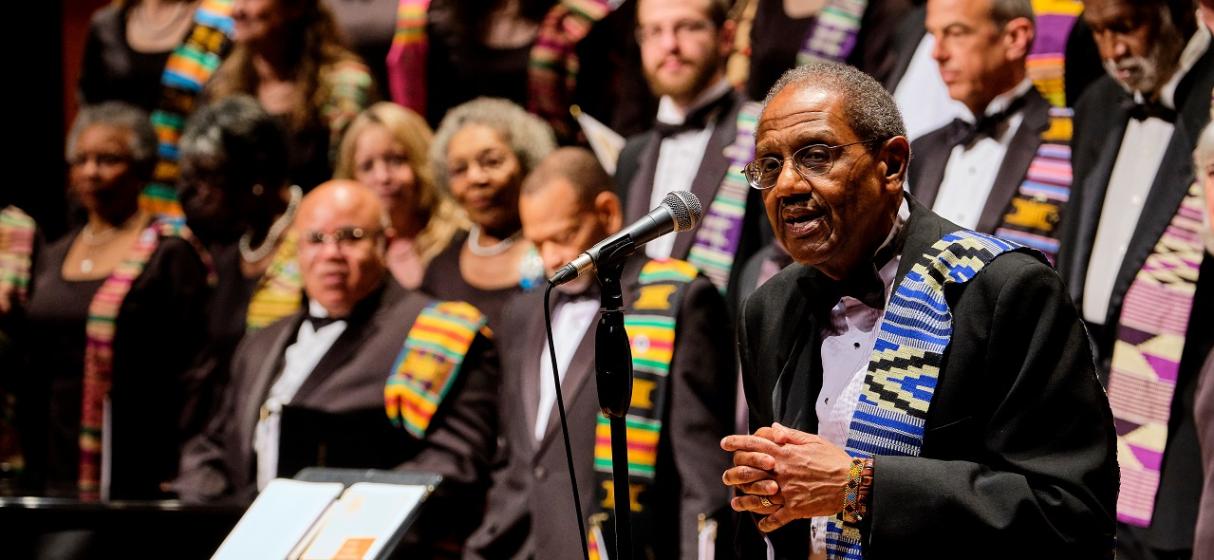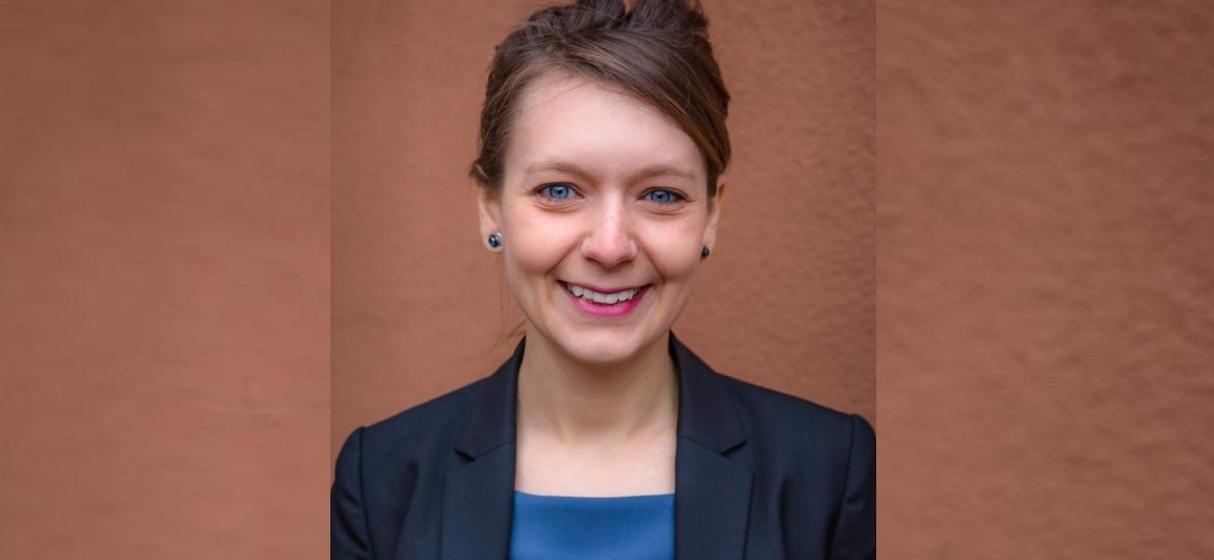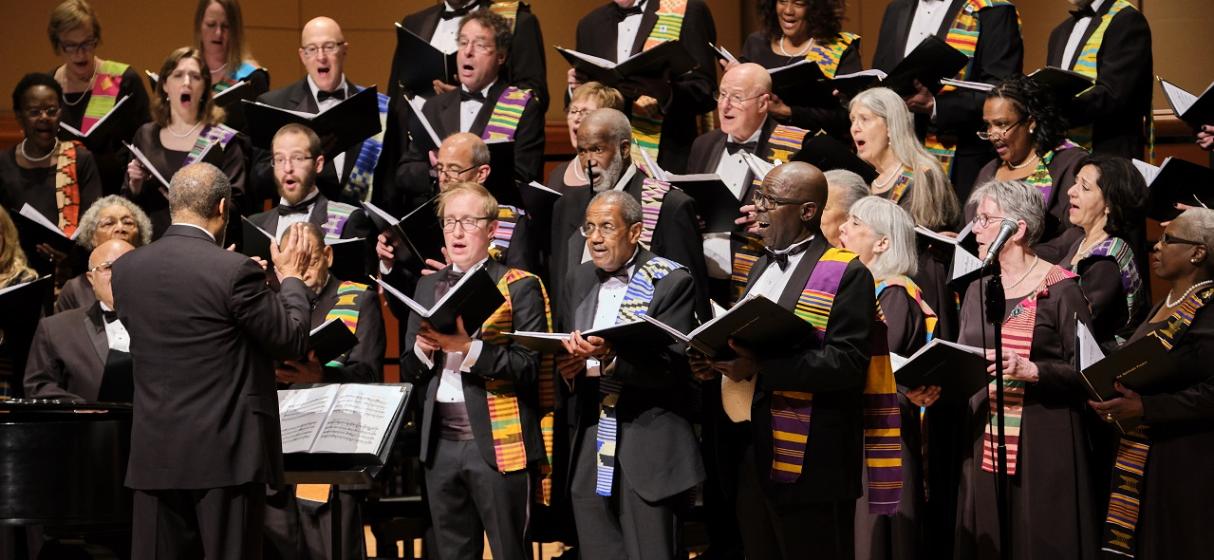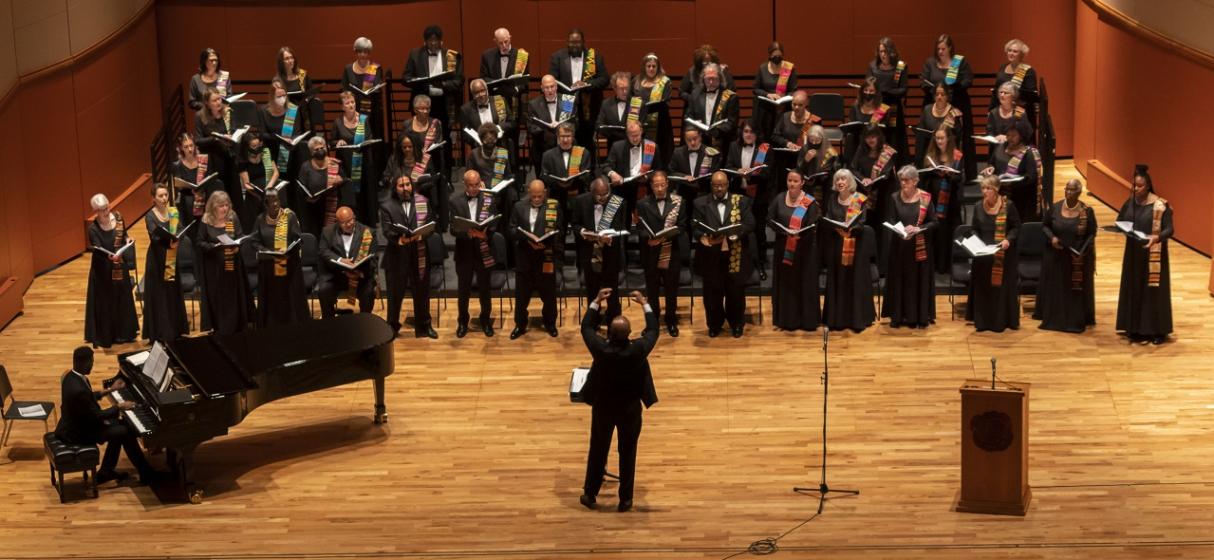 Leadership
Arthur C. Jones, Founder
Arthur C. Jones, founder of The Spirituals Project, joined the Lamont faculty in 2016 after serving as chair of the Spirituals Project board, as a clinical professor in the university's Psychology Department for 18 years and subsequently as a clinical professor and associate dean at DU's Colorado Women's College for seven years He has presented solo concerts, lectures and workshops on spirituals throughout the United States and he is the author of the award-winning book, Wade in the Water: The Wisdom of the Spirituals. An expanded, 30th anniversary edition of Wade in the Water is scheduled for publication by Orbis Books in 2023. 
Dr. Jones retired from full-time teaching in 2019 and was appointed to serve the university for a year as interim vice chancellor for diversity, equity and inclusion. He is currently professor emeritus of music, culture and psychology, and he remains active with The Spirituals Project as a collaborator on various initiatives and as a tenor in The Spirituals Project Choir. Visit Art's Portfolio Page
M. Roger Holland, II, Director
M. Roger Holland, II is a Teaching Assistant Professor in Music and Religion and Director of The Spirituals Project at the Lamont School of Music, University of Denver. A graduate of Union Theological Seminary in New York City where he received the Master of Divinity degree, Roger also served as Artist-in-Residence and director of the Union Gospel Choir for over 13 years. In 2015 Union awarded him the Trailblazers Distinguished Alumni Award, the first given to a graduate whose ministry is music, for his contributions to the legacy of African American music. He received a Master's Degree in Piano Performance from the Manhattan School of Music, also in New York, and completed his undergraduate work at Westminster Choir College in Princeton, New Jersey where he majored in Music Education with a concentration in piano and voice.
Roger is the newly appointed editor of the In Spirit and Truth series published by GIA Publications, Inc., which reflects the aesthetic of Black Catholic worship. Commissioned works include The Dream and The Dreamer, The Tribulation Suite, and The Call. Original music collections published by GIA include "Building Up the Kingdom," featuring the single "Worthy God," and his recent collection, "Honey from the Rock, Vol. 1-4" He has played for the Broadway productions of Oprah Winfrey's The Color Purple and the Tony award winning show, Memphis.  In November 2016 Timothy Cardinal Dolan of the Archdiocese of New York presented Roger with the Pierre Toussaint Medallion for service. Visit Roger's Faculty Bio
Aleysia K. Whitmore, Faculty Affiliate
Aleysia is an Assistant Professor of Ethnomusicology and the Faculty Affiliate for The Spirituals Project at the Lamont School of Music, University of Denver. Her research focuses on community music making, cultural policy, the world music industry, and globalization. Her book, World Music and the Black Atlantic (Oxford University Press 2020), analyzes how musicians, industry actors, and audiences create, promote, and consume West African and Cuban musics in the world music industry. Her current book project, Sounds of a Porte Ouverte, examines how cultural policies engage with cultural diversity in southeastern France. She is currently conducting research on community music making and social justice in Denver. She was most recently a EURIAS research fellow at Aix-Marseille Université's IMéRA Research Institute. She has also taught popular music, world music, and classical music courses at Brown University, Boston College, the University of Miami, and the University of Colorado Denver. She holds a BMus from the University of Toronto and AM and PhD degrees in ethnomusicology from Brown University. Visit Aleysia's Faculty Bio
Visit the Spirituals Project Facebook Page