Celebrating Women's History Month With DU Student Shannon Saul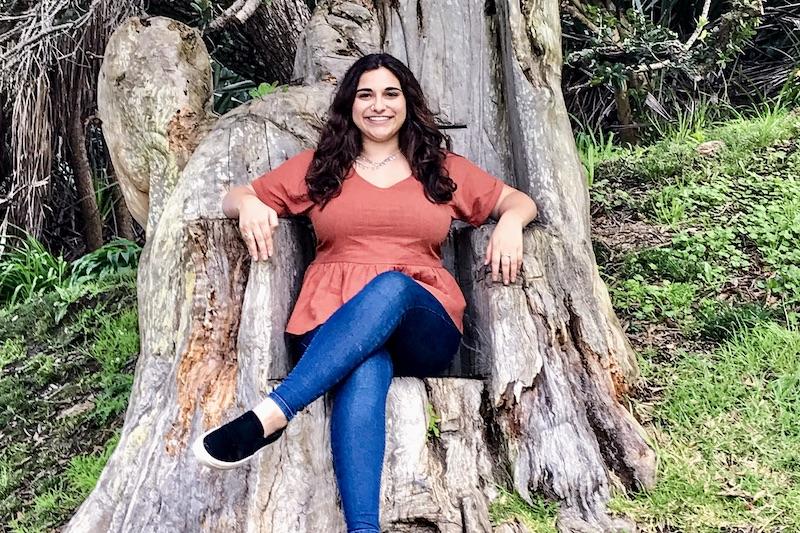 The University of Denver is committed to living our values of diversity and inclusion. We recognize that our community and institutional success is dependent on how well we engage and embrace the rich diversity of our faculty, staff, administrators, students and alumni. With that shared value in mind, throughout this academic year, we plan to publish a series of articles to celebrate cultural and ethnic heritage months. In partnership with Human Resources & Inclusive Community and the Staff of Color Association (SOCA), we will feature a staff or faculty member and a student in recognition of each heritage month, along with an event to honor one another and learn about our unique differences.
Shannon Saul is a fourth-year undergraduate student double majoring in gender and women's studies and international studies, with a minor in Hebrew. Saul has been co-president of DU's Collegiate Council on Gender Violence Topics for three years and currently serves as the Undergraduate Student Government secretary on gender violence topics. When discussing gender violence, Saul uses the term "womxn," which is employed to "broaden the scope of womanhood," to include transgender women.
You recently received the Robin Morgan Outstanding Undergraduate Student award at the HerDU conference. What did it mean to you to be recognized as a leader in this area?  
Receiving the Robin Morgan award at the HerDU conference was such an honor. I greatly appreciate the opportunity to be recognized among so many other amazing leaders on campus. At the same time, the work I put in to support womxn on campus is not for recognition; it is to help provide a platform for those who are often ignored, and I plan to continue this work after graduation.
You served as co-president of DU's Collegiate Council on gender violence topics for three years and are currently the Undergraduate Student Government secretary on gender violence topics. What is the most important thing you've learned?
In my leadership positions on campus, the most important thing I've learned is to unlearn. I never enter a space assuming I know what is going to happen or the best way to solve any problems that may arise. I always want to listen to others and hear their concerns and ideas, as they are likely not alone. I value personal experiences greatly, and I only have my own to myself, so I want to hear from others as much as possible. In this sense, I am always working to unlearn my own assumptions for what problems exist and how to solve them.
You were one of the creators of the "wecanDUbetter" Instagram page, which confronts gender violence, sexual assault and harassment on campus and which has now expanded to the national level. Why is expanding this message and movement so important?
This movement is crucial to ensuring student safety and wellness. Gender-based violence has been a pressing issue at DU for a long time, and I've seen that through my work with survivors, but it was not being discussed nearly enough. [DU students] Grace Wankelman, Madeline Membrino and I knew people personally who wanted to share their stories anonymously and decided to provide a platform for anyone who wanted to do the same. We needed people to really start taking this issue seriously.
You've worked with several organizations dedicated to supporting women — organizations like One Colorado and Blue Bench. What have you learned through these experiences?
Working in community organizations has shown me just how widespread issues of violence and oppression are. It is easy to hyperfocus on our own community and our campus alone, but the experiences of people here are not all that different from people elsewhere. We can learn a lot from the people who have been doing this work in many places, in many times. 
How and when did you start to become an activist on these issues?
I can't exactly pinpoint when I became an activist, but I know that I've cared about these issues for as long as I can remember. I taught myself in middle and high school as much as I could with the resources I [had], but coming to college has really allowed me to learn from my peers, professors and community members about how to be an effective advocate and how to address nuanced issues.
What's your message to young girls looking to make a difference?
Too often, we tell young girls, "You can do anything if you set your mind to it!" I think that's the wrong message. Young girls should know that they are full of so much potential, love and intelligence. It's not so easy as "setting your mind to it." Our world is built to be stacked against changemakers, especially those who identify as womxn. Girls should know this. At the same time, womxn are capable of pushing past all of those challenges and realizing real change, and with hard work, it can be done.