Denver Publishing Institute Alumna Takes on Editor Role at Penguin Random House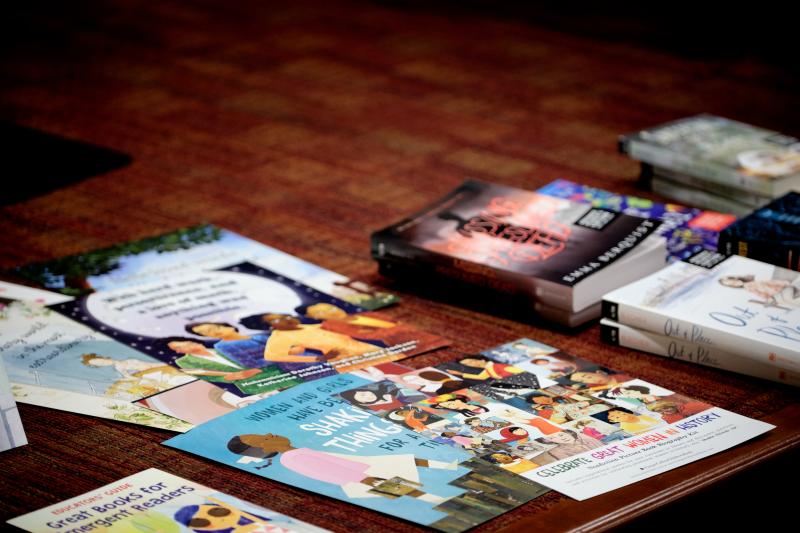 Bunmi Ishola (DPI '18) considers herself an avid reader, a bibliophile who feels most at home buried in the pages of a book no matter where she is.
"Books were where I found my home, where I felt the most connected," Ishola says.
Despite her love for books, Ishola never really knew what careers in books looked like aside from becoming a novelist. She started out as a journalist in college, working for a few newspapers and magazines but found herself dissatisfied with the dynamics of the newsroom. Ishola changed careers several times, working freelance and as a middle school teacher, before stepping into the world of publishing.
At DU's Denver Publishing Institute, the program was like "drinking from a firehose of publishing knowledge," Ishola explains. She was surprised at the level of depth the program offered, providing an overview of not only well-known positions in publishing such as editor, but also insight into careers in marketing, copyediting, distribution and book selling.
"The program legitimizes every part of the publishing industry and does not elevate one career over another," Ishola says.
One of her favorite sessions from the program was the opportunity to read actual manuscripts brought in by a DPI mentor and discuss with her peers their potential and whether they would publish them. She explains that the chance to work and talk with industry professionals cemented her drive to go into publishing, even though she was aware of the industry's challenges with diversity and inclusivity.
"What the [DPI's] Lee & Low speaker did was provide data and concrete numbers about the lack of diversity in publishing. It took something I knew intrinsically and made it more concrete. It gave me clarity on what I was up against but also clarity around areas where I could be intentional to try and make an impact," Ishola says.
Through her DPI connections, Ishola became part of the non-profit organization, The Word, which seeks to promote voices from marginalized backgrounds. Ishola now serves as a board chair and Editor-Writer Mentorship coordinator for The Word while also participating as a mentor in the Representation Matters Mentor Program. As a former middle school teacher who taught a majority Lantinx population and noticed that many of the books they read featured only white characters and white authors, Ishola is glad to now be an editor with the Penguin Random House team, where diversity and inclusion are a priority.
"Penguin Random House has been focused on diversity and inclusion for a while, but especially in the wake of last summer. There are editors who have been doing the work for a long time, and I feel honored to join them and be a part of making change for the industry and for readers," Ishola says.
Though she's now working at one of the largest presses in the world, Ishola stays grounded by remembering how reading has shaped her life and identity.
"I just really want to bring good books to the world," she says. "I believe that every kid should have the opportunity to see their identity, their world reflected in a book, to know that they matter and their stories matter because of something they read."