Denver Through My Eyes Brings Youth Voice to City Officials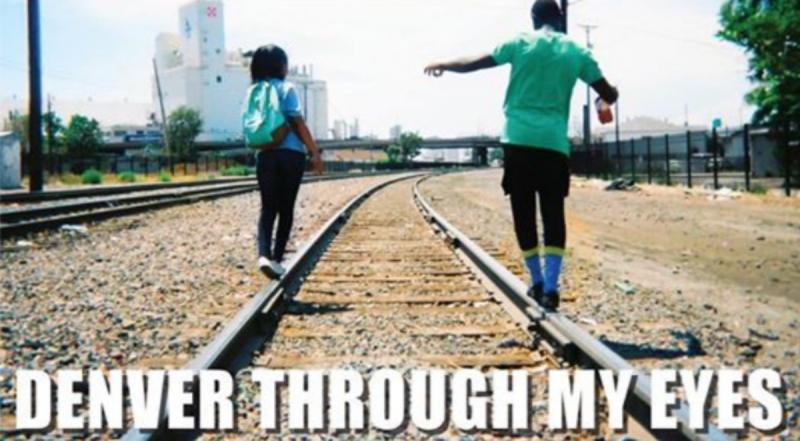 High school and junior high students often wish that political decisionmakers would just listen to them, and some political decisionmakers say they would like to hear more often from young people. So a group of faculty and students from the University of Denver decided to create ways for this communication to happen.
Three projects undertaken in recent months shared similar goals: link University of Denver students with young people in some of Denver's most impoverished neighborhoods to support youth well-being and enhanced civic engagement. These three projects were led by members of the faculty and staff from the Department of Media, Film & Journalism Studies, the Graduate School of Social Work, the Department of Anthropology, and the Center for Community Engagement to advance Scholarship and Learning. Supporting civic engagement does not mean voting, but rather creating ways for young people to thinking through how they wish their communities could be stronger, what they wish they could do to bring that about, and what they'd like from those people who make the political decisions that affect their lives.
For the Summer Youth Media Mentoring Project, junior high students who had experienced early trauma in their lives and were selected for their leadership potential spent seven weeks with faculty and students from Media, Film & Journalism Studies and the Graduate School of Social Work. The faculty and students cross-trained, with social work faculty and students learning the art of scriptwriting and storytelling and media faculty and students learning how to support and mentor young people who had experienced trauma.
Then students and faculty worked one on one with the junior high students, helping them produce stories that the young people wanted to share publicly so that others could learn from their lives. Open Media Foundation and Denver's Story Center shared their expertise and facilities to make this happen, and DU's Bridge Project staff made the invitations to students and supported both young participants and their families throughout the program.
In the North Denver Teen Photovoice project, high school students worked with the GrowHaus' Seed2Seed program and the North Denver Cornerstone Collaborative, an initiative of the mayor's office, to use photographs and produce stories that addressed the questions "What excites you about what is going on in your neighborhood?" and "What worries you about your neighborhood?" The work produced beautiful photographs and artist's statements meant to inform city decisions regarding construction in the Swansea, Globeville and Elyria neighborhoods.
This is My Denver is another ongoing community project that serves as a creative platform for important conversations concerning the accelerating demographic changes taking place in Denver. Students from North High produced short form documentary videos co-produced with DU undergraduate students.
An exhibit of the three projects took place at the Wellington Webb building, and was scheduled on a day when the students did not have classes so that they could participate in discussions with adults who wanted to look at their work and talk with them about their views. The goal was to broker a conversation between young people and adult leaders in government, social movements and social organizations so that young people could be empowered to make a difference in their communities, and so that adults could see Denver through their eyes.